Several injured at opposition rally clashes in Bishkek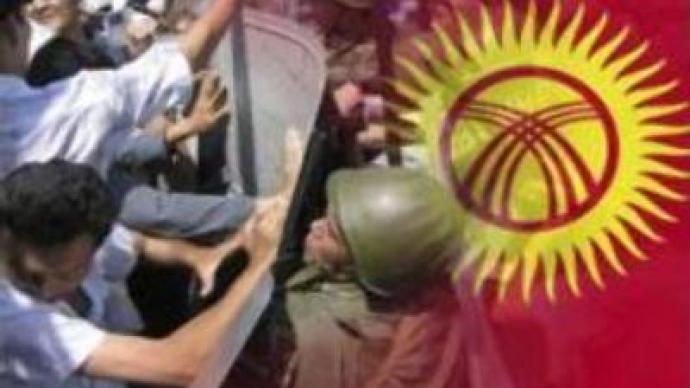 Several people have been injured as rallies in the capital of Kyrgyzstan continue. The united opposition headed by the Former Prime Minister, Felix Kulov, staged rallies across the country, demanding the resignation of President Bakiyev.
The protests are carrying on as planned. So far they have been relatively peaceful. On Saturday, protesters moved from the central square of Bishkek to march through the city. They stopped at the state-run television centre. Nothing serious occurred there. However, by the time the march got to the White House – the working place of President Bakieyev – there was some unrest, as a result of which several people were injured. Some rumors say the initial trouble-makers were drunk, but the opposition leaders believe these people were sent to the crowd on purpose to provoke the trouble.
You can share this story on social media: