Series of blasts kill more than 100 in Iraq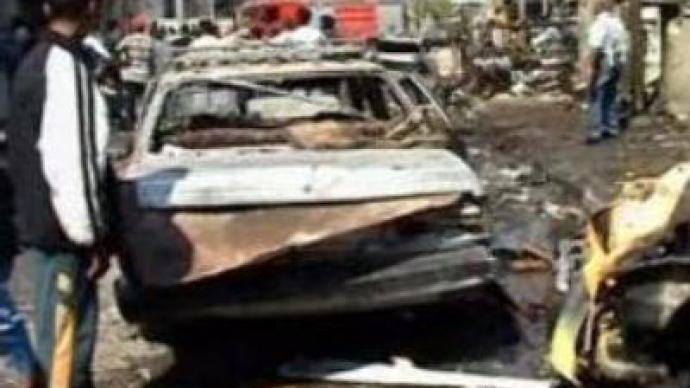 More than a hundred people have been killed and dozens injured in suicide bomb attacks in crowded markets of Baghdad and in the town of Khalis, populated mainly by the Shi'ites, 80 kilometres to the north of the Iraqi capital.
Two suicide bombers detonated devices near a market in the Shaab district of Baghdad, killing at least 76 people. Also, 53 people died in the town of Khalis, where another series of explosions occurred. Police say two truck bombs went off near the town's market followed by another blast 45 minutes later 500 metres away. The attacks follow a recent upsurge in sectarian violence, especially outside Baghdad, that has killed hundreds of people.
You can share this story on social media: