Serial molester and rapist of adopted kids sentenced to nine years in jail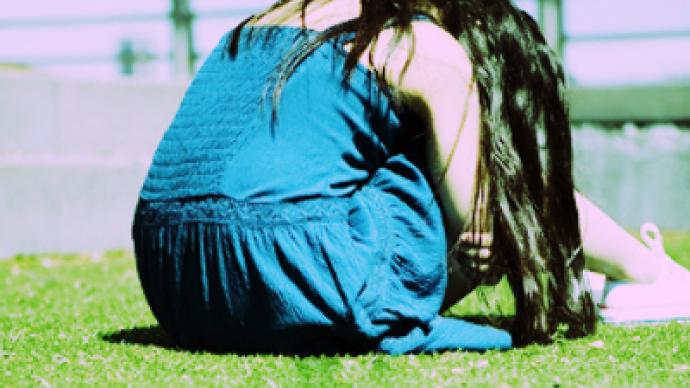 A Siberian professor who raped and molested his adopted daughters and granddaughters for the past 30 years has been sentenced to nine years, Komsomolskaya Pravda reports.
The newspaper said that, having heard he was to be sentenced to nine years in prison, the criminal threw a shoe at the judge and started to smash furniture. "Conspiracy! They want to smear me!" he shouted.
The accused, Georgy Izvestkin, sexually abused his adopted daughters and their female children for approximately 30 years, and during all these years he managed to escape punishment.
In its report, Komsomolskaya Pravda changed the names to protect the identity of the victims.
The truth was revealed only after the man's adopted daughter Oksana decided to press criminal charges against him on abusing her daughter.
"Since Vera was six years old, the grandfather had repeatedly molested her. He undressed her, laid naked on the girl and touched her inappropriately," Oksana was quoted by the newspaper as saying. "I went through it myself 30 years ago."
This time, however, the woman decided to act and press charges. The investigation into the case has brought up even more ugly details.
Galina, Izvestkin's second adopted daughter, and her daughter, also fell victim to the accused.
Galena said that her adopted father had raped her since she was 18-years-old.
Later, the woman attempted to file a case against him on molesting her three-year-old daughter, but the prosecution declined to investigate the case, claiming that the girl was too young and that it would be impossible to collect evidence.
The criminal also molested the daughter of a family friend and an orphan girl who came to visit the family.
Keeping it in the family
As the investigation progressed, it turned out that Izvestkin's wife Nina had known all about what was going on in her house, but preferred not to interfere.
"After such situations she just cried and said 'I wish you grow up sooner'," Oksana said.
Izvestkins's friend, a psychiatrist by profession, also knew about the family tragedy, but chose to keep his mouth shut, citing medical confidentiality.
"Many years ago Nina confided in me that her husband went after her daughters. She suspected that he was not mentally sound," he said in the court.
Man of honor?
Izvestkin has a lot to lose – the respectable university professor holds Master of Medicine degree and was a deputy of Altay republic legislature in 1990s. He also received a presidential medal 'Defender of Free Russia' after the 1991 August coup for contributions to democracy.
Izvestkin's lawyer appealed the court's decision. The next hearing will take place as soon as in March.
You can share this story on social media: