Zvonareva gives Wimbledon crown away to Serena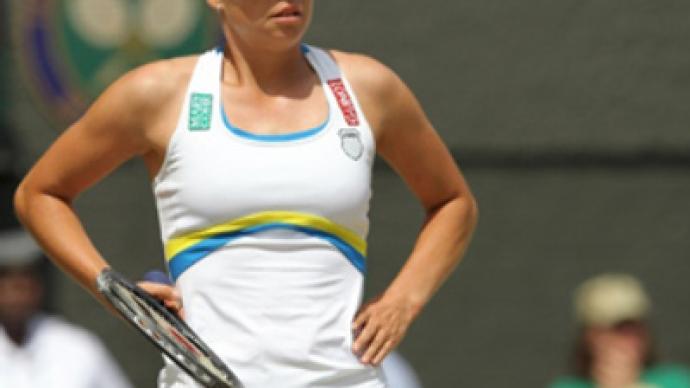 Russia's Vera Zvonareva didn't have what it takes to become the Wimbledon champion, losing to favorite Serena Williams in the final on Saturday.
The outcome of the first set was decided by the only break made by Williams when she was 4:3 up. The American herself was perfect on her serve, putting in one ace after another and giving Zvonareva no chance to take the opponent's serve.
In the second, Serena wasted no time in grabbing the Russian's serve and finished the game off with her third break of the night in the fifth game.
No. 1 seed Williams cruised to a well-deserved straight set win in the end, 6-3 6-2.
It was the fourth Wimbledon triumph for the 28-year-old American and her 13th career Grand Slam title.
You can share this story on social media: