Serbian war crime suspect close to death in the Hague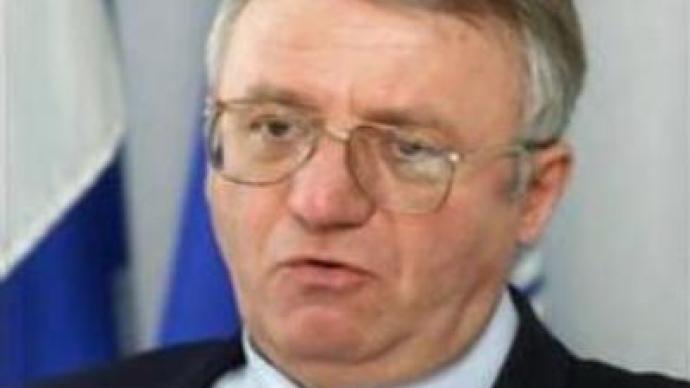 Serbian politician Voijslav Seselj, who is on trial at the UN War Crimes tribunal for allegedly taking part in the ethnic cleansing during the war in the former Yugoslavia in the 1990s, is on his deathbed.
Mr Seselj has been on a hunger strike for almost a month. Doctors from Russia, Serbia, and France who examined him said his condition was critical. He only drinks water, which may eventually lead to his death. Although Voijslav Seselj has been told about the possible consequences, he continues with the hunger strike.Russia is urging the UN War Crimes tribunal in the Hague to protect the rights of Mr Seselj.Russia's official Foreign Ministry spokesman said Moscow holds the tribunal responsible for the fate of the Serbian radical leader. The Hague still remembers the death of Slobodan Milosevic, and Russia is urging the tribunal to heed the lessons of the past. Seselj was a key government ally of Serb leader Slobodan Milosevic when the battle for Bosnia unfolded. But the two men had a falling out after Milosevic appeared to endorse a peace plan and withdraw his support for the Bosnian Serbs. Seselj and Milosevic accused each other of various atrocities for some time. The situation in Kosovo offered them nationalist unity – and they accepted each other as allies once again. From his cell in the Hague's crime tribunal, Milosevic supported Seselj's run for presidency – and urged his country to follow suit. Seselj's party continues to provide him with support, naming him top party candidate for the January 2007 presidential election.
You can share this story on social media: