Serbia marks first anniversary of Slobodan Milosevic's death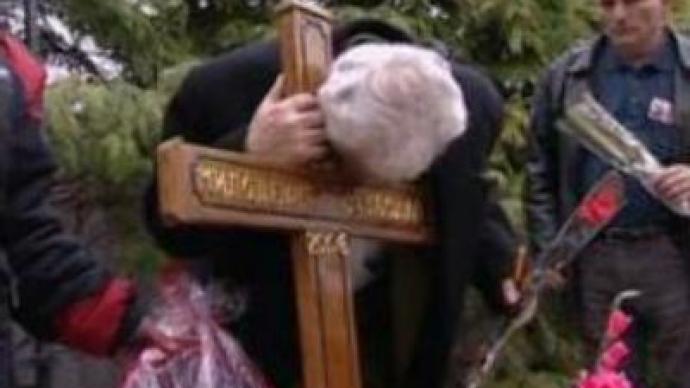 In Serbia, those loyal to former President Slobodan Milosevic have been marking the first anniversary of their leader's death. Mourners laid wreaths and gave speeches at the cemetery in eastern Serbia where he was buried.
Milosevic was found dead in his prison cell on March 11 last year, just weeks before his trial on charges of war crimes was expected to end in the Hague.His campaign in the disputed region caused 2.5 months of the NATO bombing and later, resulted in the setting up of an international protectorate.Nevertheless, to mark the first anniversary of Milosevic's death, quite a few people, including officials from the Socialist party which he led, turned out at his graveside.Supporters vowed his ideas for Serbian unity and said the Serbian rule of Kosovo would continue.Meanwhile, talks are currently underway in Vienna, Austria, to determine Kosovo's official status.
You can share this story on social media: