Filipinos reenact crucifixion in grisly Easter celebration (PHOTOS, VIDEO)
Catholic zealots in the Philippines nailed each other to crosses and self-flagellated to mark Good Friday. Tourists and locals alike were captivated by the bloody display, which seeks to emulate the suffering of Jesus Christ.
The act of mock-crucifixion has been practiced for decades in the Philippines, despite strong condemnations by the Catholic Church. The morbid celebrations take place in the city of San Fernando, 67 kilometers north of Manila, where the so-called 'passion play' is enacted every year.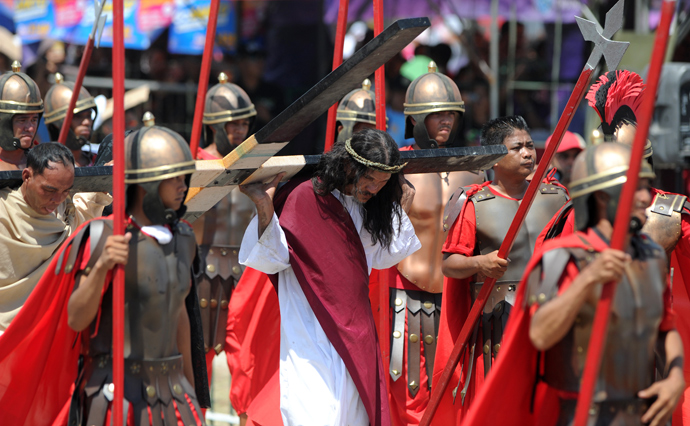 Tourists and worshippers looked on as 18 men had nails driven through their palms, and were then hoisted up onto crosses in a re-enactment of the crucifixion of Christ.

"I am used to it already," AFP quoted Alex Laranang as saying, who was nailed up for his 14th time.

Two of the men who were mock-crucified had to be removed from the celebration to receive medical attention. The religious devotees who participate in the practice believe that the act is a way of atoning for their sins, or of healing a loved one.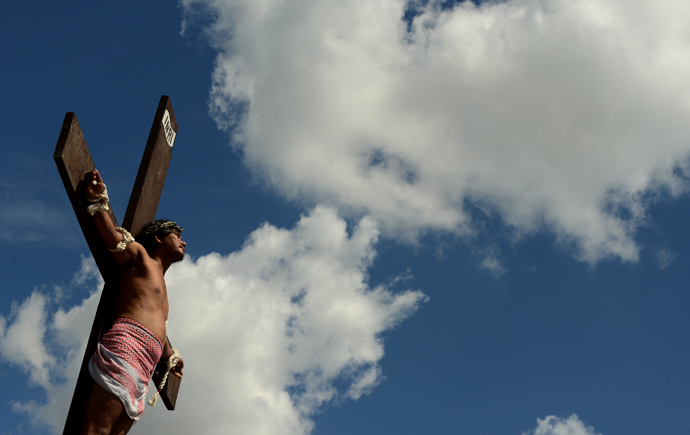 In the village of San Pedro Cutud, religious devotees marched the streets while whipping their backs with bamboo sticks, spraying passers-by with flecks of blood.

The act of mock-crucifixion has for many years been a bone of contention between the Catholic Church and the zealous devotees who take part in the gruesome practice.

"The bishops have been saying for a long time they disapprove of this. But people make such vows. They sacrifice themselves for others," Father Francis Lucas, executive director of the Philippine bishops' media office said to AFP.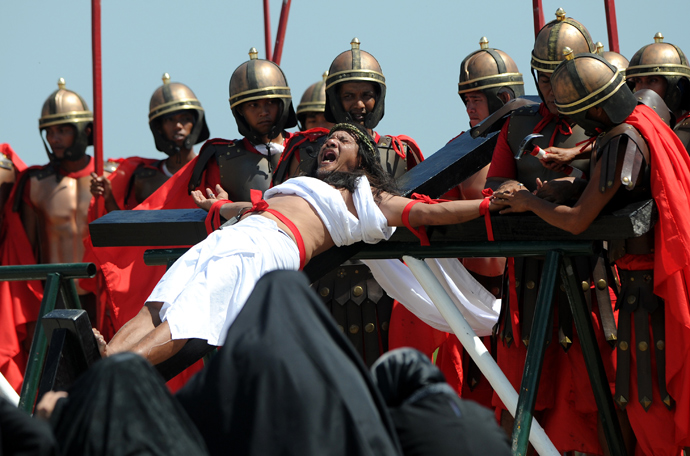 The Catholic Church now discourages the practice of self-flagellation in favor of less violent activities.

"We have so many crosses to bear in life. We don't need to bear a real one," said Father Lucas, condemning the use of the festival to attract tourism to the area.

The Philippines remains a stronghold for the Catholic Church where it maintains considerable influence. Abortion and divorce remain illegal in the country largely because of the Catholic Church.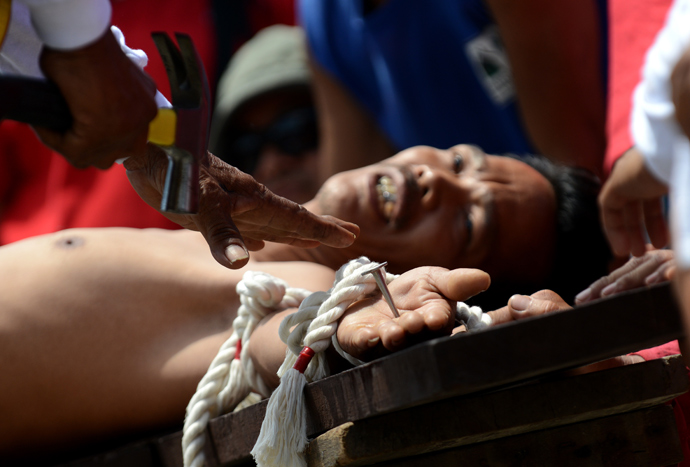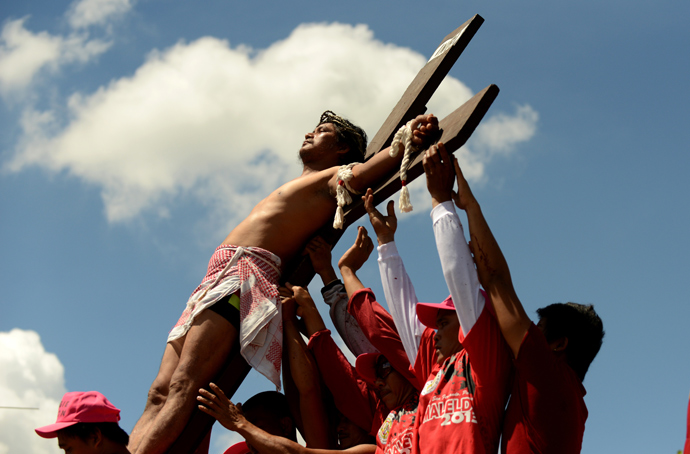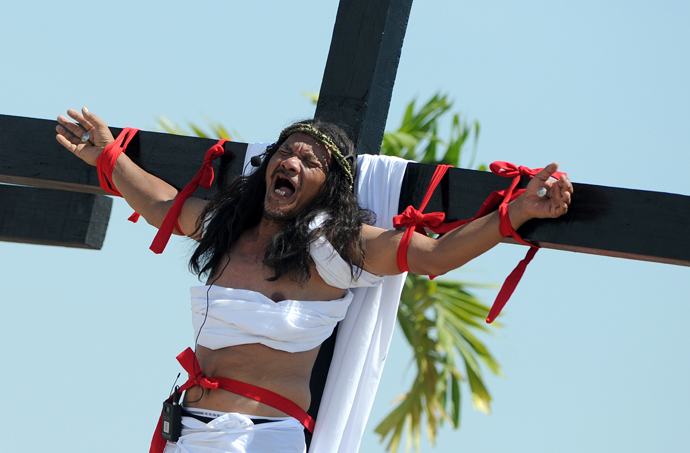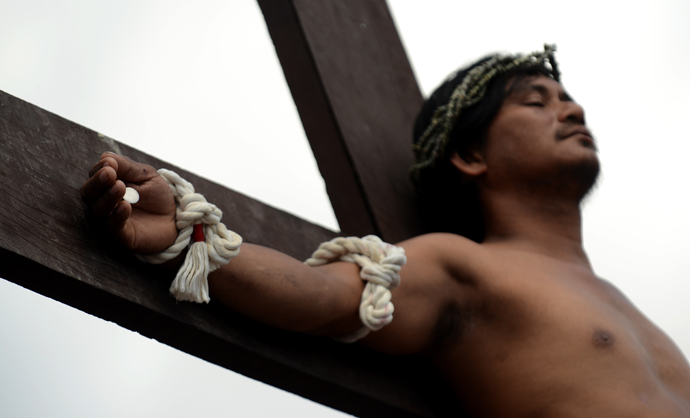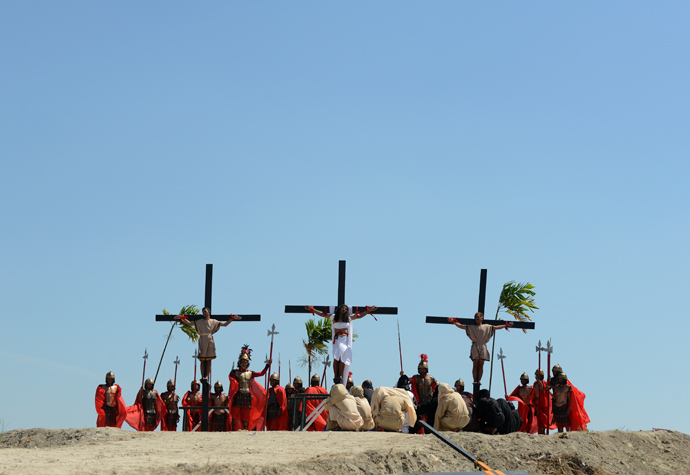 You can share this story on social media: