Security Council to vote on a new Iran resolution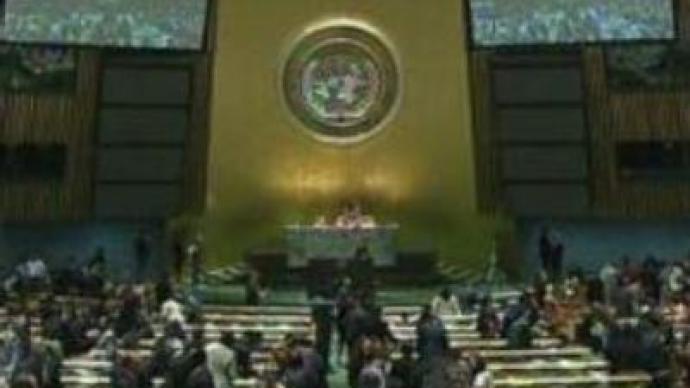 Great Britain, France and Germany have introduced a new draft resolution on Iran to the UN Security Council. The new text softens earlier proposed sanctions and is expected to meet some of Russia's objections.
It is the third draft which comes as a reaction to Iran's failure to comply with August 31 UN deadline to suspend uranium enrichment and resume negotiations.In a concession to Russia, any mention of Russia building a light-water reactor in Bushehr in Southern Iran has been excluded, but Moscow also wants some other provisions to be changed.The draft will be sent shortly to the Member States to come back to the negotiating table for a possible vote on Friday.
You can share this story on social media: