Security Council approves resolution against piracy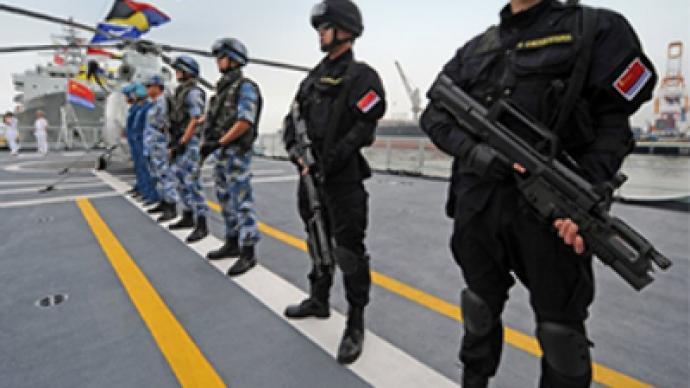 The UN Security Council has unanimously adopted a resolution for strengthening measures against piracy near the Somali coast. The document was put forward by Russia.
It calls on the UN Secretary General to prepare "within three months a report suggesting ways for the creation of an international legal system" allowing for a more well-organized fight against pirates.
The documents also urge the international community to recognize the actions of Somali pirates as a criminal offense.
A number of UN member states have sent their military vessels to the areas most affected by piracy.
According to the International Maritime Bureau, in the first quarter of 2010 pirates seized 11 ships and took 194 sailors hostage, 12 of whom have been injured. Pirates operate not only in the waters off the Somali coast, but also near Kenya, Tanzania, the Seychelles and Madagascar.
You can share this story on social media: