Sectarian violence continues in Iraq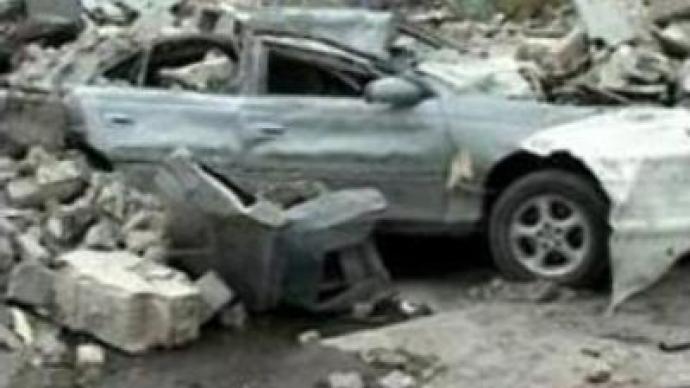 In Iraq, 23 members of Yazidi religious minority were killed in the city of Mosul. Militants stopped a minibus carrying textile factory workers and gunned them down.
Elsewhere, nearly 20 people died in three separate car bombings in the capital Baghdad. Two attacks hit a police station in a mostly Shi'ite neighbourhood, killing 13 people and wounding about 90. And a car bomb explosion in southern Baghdad killed up to 6 civilians and injured 25.Meanwhile, attempts to restore restful life are being undertaken by volunteers in different parts of Iraq. Thus, U.S. soldiers have set up a mobile medical clinic in a district of Baghdad where locals have limited access to health care. It was designed to provide some relief to strained doctors and medical facilities in the area.Due to the security situation though, the venue was not publicised. The clinic ran for a little more than ten hours at one of local schools, as the military feared that a longer presence could pose a security risk.
You can share this story on social media: