Second day of protests in Kyrgyzstan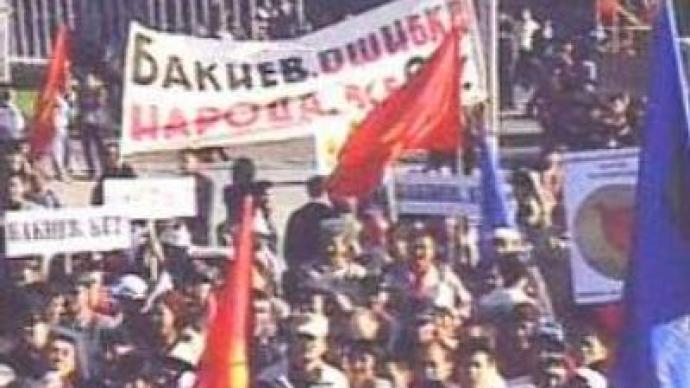 For the second day, hundreds of demonstrators in Central Asian state of Kyrgyzstan have called for the president Kurmanbek Bakiyev and prime minister Felix Kulov to resign or meet opposition demands.
They accuse President Kurmanbek Bakiyev and his government of failing to deliver on promises to crack down on corruption and raise living standards in this central Asian republic. News agencies are reporting that protesters are blockading the national TV-and-Radio station, insisting on a direct transmission of the rally. The Kyrgyz parliament wants its powers broadened to fight nepotism in the country but Bakiyev rejected such an ultimatum saying he and the prime minister are not the only ones to blame for the current situation. Bakiyev invited the opposition to negotiations but warned he would order the use of force if the rally became violent. Russia Today's correspondent in the Kyrgyz capital, Bishkek, says tension could last for a long time.
You can share this story on social media: