Scorned woman takes out contract on ex-lover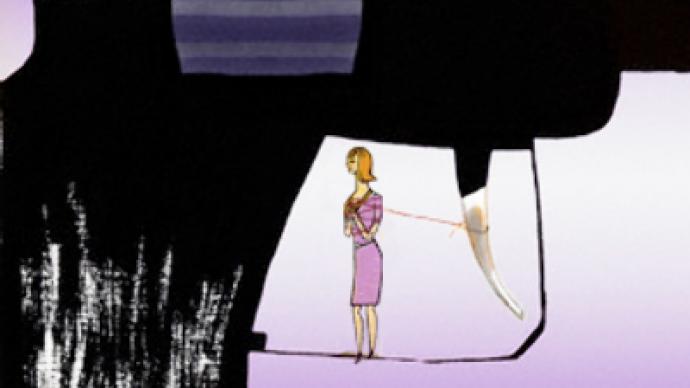 Beware of the female in a huff. An abandoned woman in the Moscow region has ordered a hit on her former bed partner, claiming that he had grown too cold towards her, Komsomolskaya Pravda newspaper reports.
There was a time when Svetlana and Nikolay shacked up together, but Nikolay eventually fell out of love. However, they continued living beneath the same roof, as they were forced to share a communal apartment.
The weight of such a living situation turned too painful for the offended woman, and she decided to have Nikolay killed. She offered her friend Igor 30,000 rubles (around $1,000) to get rid of Nikolay.
At first, Igor thought Svetlana was kidding, but when he understood the woman was really determined to get rid of her former partner, he went to the police and told them the whole story.
The police then asked the 'victim' to go missing for some time, while they equipped Igor with fake photos of the 'dead' Nikolay and organized his meeting with Svetlana. The plotter was caught red-handed when she was handing over the money to Igor.
"I loved him, wanted him, but he ignored me," the woman told the police adding that she couldn't excuse him for that.
Nikolay sees the story otherwise:
"I'm fed up with this country woman. She's obsessed with me," he says.
Meanwhile, the investigators have yet another take on the story. They say the woman might have ordered the man's murder in order to grab his part of the apartment.
You can share this story on social media: