Keep out, migrants: EU eyes 'emergency' Schengen border closures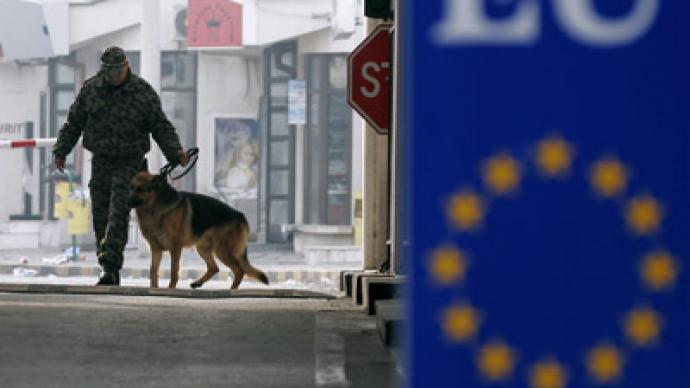 EU countries have agreed that border control in the Schengen zone can be restored temporarily under "exceptional circumstances." The measure is moved by the uncontrolled flow of migrants into the EU in the wake of the economic crisis.
Under the proposal, which was approved at a meeting of EU home affairs ministers in Luxembourg, the control of national borders the Schengen Area would be able to be reimposed for six months, renewable for another six, "when the control of an external border is no longer ensured due to exceptional circumstances.""We have an agreement about the new mechanism, which will guarantee the cooperation in exceptional circumstances. Sometimes decisions need to be taken quickly, if Schengen cooperation is under threat," said Danish Minister Morten Bodskov at a press conference in Luxembourg.The European Commission and the European Parliament have publicly spoken against the measure. Cecilia Malmstroem from the Commission stated that the body was disappointed by the decision, saying that the EU needs a "truly European system.""In any case, our idea is to implement European mechanisms, and we hope that the work will continue. The EU Council and European Parliament agree that they have to make their contribution to the search of a solution," she said.Migration has become one of Europe's most sensitive issues amid a severe debt crisis, slow growth and mounting unemployment."The situation on the Greek-Turkish border shows that we need a very clear action mechanism in the Schengen Area," said Austrian minister Johanna Mikl-Leitner. The border between Greece and Turkey saw 55,000 detections last year. Also, reports say the amount of illegal crossings into the Schengen zone rose by 35 per cent in 2011, from 104,000 in 2010 to 141,000. This is largely due to flows across the Mediterranean following the Arab Spring upheavals.Currently, Schengen member countries are allowed to introduce short-term border controls due to national security threats or safety concerns during big political or social events.
You can share this story on social media: