Saudi student dies after male medics not allowed to help due to gender segregation - family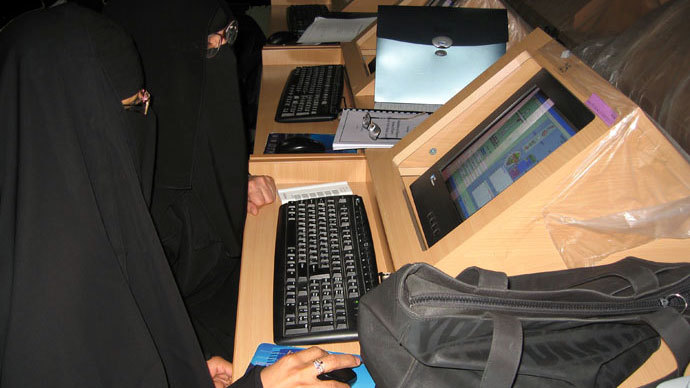 The family of a Saudi student at one of Riyadh's most prestigious universities say 24-year-old Amena Bawazir died of a heart attack after waiting for nearly two hours before qualified medical staff were allowed to reach her.
Bawazir, who had a history of heart problems, was attending a lecture at the female-only social studies faculty of The King Saud University at 11 am on Wednesday, when she began to feel ill.

Students and staff initially called for campus paramedics, and when it became apparent that the problem was too serious, an ambulance from a local hospital.

"The medics were not allowed to enter the campus until 1 pm," Amena's sister Fahda told Al-Arabiya TV station.

Saudi Arabia's strict Wahhabi interpretation of Islam forbids women from being in contact with members of the opposite sex, unless they are accompanied by a male 'guardian', usually a senior family member.

Fahda said the ambulance was kept outside, as university administrators initially forbid them from coming in, and then worked out how they could enter through a route "that did not allow the male medics and females in the building to mix" – whether due to fears of being with Bawazir herself, or other students at the faculty.

Eventually, the team managed to access Amena, but by the time she reached the hospital she was pronounced dead.

The story has prompted an outraged campaign on Twitter – the outlet of choice for dissent by well-off citizens in the ultra-conservative Middle Eastern kingdom. Several eyewitnesses supported Fahda's account with their own online statements.

But the university's administration says the family's narrative has been reconstructed from inaccurate hearsay.

It said the ambulance was called only at 12:35 am and arrived within ten minutes. They were then allowed to enter directly through a side door, before attempting to revive the student on the spot.

"As the university issues this correction, it asserts its responsibility towards all male and female students and its serious efforts to preserve their lives and safety," said the statement from The King Saud University.

Whatever the specifics, the story is reminiscent of a fire at a girls' school in Mecca in 2002. Religious police did not allow 15 girls to leave, because they were not 'properly' dressed, and perished in the blaze. The outcry over the case led to a sweeping reform of the country's female education system.
You can share this story on social media: