Saudi govt warns of 'suitable measures' against WhatsApp, Skype, Viber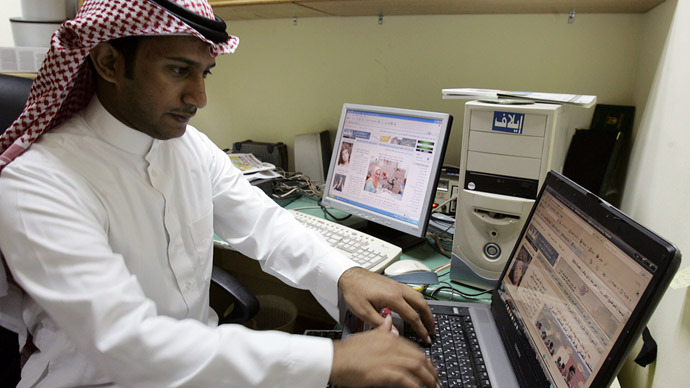 Saudi Arabia says it will take "suitable measures" if providers of internet messaging applications such as WhatsApp fail to comply with its rules. The move comes a week after the government warned providers to comply with censorship requirements.
Internet applications such as Skype and Viber are also at risk of being banned if they do not meet the government's specific demands. "Some telecom applications over the Internet protocol currently do not meet the regulatory conditions" in the kingdom, the Communications and Information Technology Commission said in a Sunday statement carried by SPA state news agency.

The commission has told service providers in Saudi Arabia to work with developers of such applications to "quickly meet the regulatory conditions," but did not explain how they violated the government's rules.

"The commission will take suitable measures regarding these applications and services if those conditions are not met," it said.

Earlier this week, industry sources told AFP that authorities had asked telecom providers to furnish a means of control to allow for government censorship. Providers were reportedly given a week to comply.

Another source said that telecom operators were behind the move, accusing three Saudi companies – Saudi Telecommunications Co. (STC), Mobily and Zain – of asking the commission to impose censorship because of alleged "damage" caused by free applications.

The move echoes the efforts of the neighboring United Arab Emirates, whose government has already blocked most Skype applications and Viber calls. WhatsApp messenger remains accessible in the country.

This is not the first time that Saudi Arabia has attempted to censor Internet applications. Last month, the government admitted it censors Twitter.

Saudi Arabian Minister for Media and Culture Abdel Aziz Khoga called on citizens to "raise their awareness" and contribute to the ministry's censorship scheme. "People have to take care of what they are writing on Twitter," the minister said in a February statement.

The country's crackdown on social networking sites has led to the arrest of citizens whose comments have been deemed inappropriate or offensive by the Saudi Arabian government.

In 2010, Saudi Arabia banned the use of Blackberry phones to send and receive messages, citing concerns that the communications were encrypted and could not be monitored, therefore hindering the country's efforts to fight terrorism and crime.

You can share this story on social media: