'Treated like animals': Reports of abuse as S. Arabia forces out thousands of illegal migrants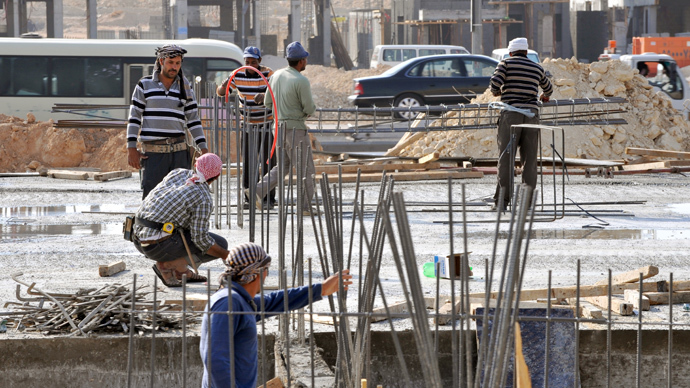 The Philippines is checking on reports of abuse in Saudi Arabia's crackdown on illegal workers after its citizens claimed they were "treated like animals". Thousands are said to have been arrested as Riyadh allegedly seeks to create more jobs for locals.
Thirty Filipino workers expelled from Saudi Arabia returned home on Monday and said they were abused amid a crackdown on illegal immigrants.

AFP cited Yvonne Montefeo and Amor Roxas, who said that Saudi authorities "treated us like animals" and that their "feet were chained".

However, before jumping to conclusions, Philippine authorities said they were seeking to interview the workers to check their complaint.

"We've been making the rounds of police stations, detention cells and other areas and [so far], there is no Filipino yet [who] has been arrested," Foreign Affairs Secretary Albert del Rosario was quoted as saying on Tuesday.

The Philippine Embassy in Riyadh estimates there are 660,000 Filipinos working in Saudi Arabia.

This is just a drop in a total of 9 million migrant workers in the Arab country, mainly Bangladeshis, Indians, Nepalis, Pakistanis, Filipinos and Yemenis. The majority of them are unskilled laborers or domestic workers, jobs that Saudis usually try to avoid.

The Kingdom's government hopes by reducing the number of illegal workers they will create more work opportunities for Saudi job-seekers, according to the Saudi Gazette.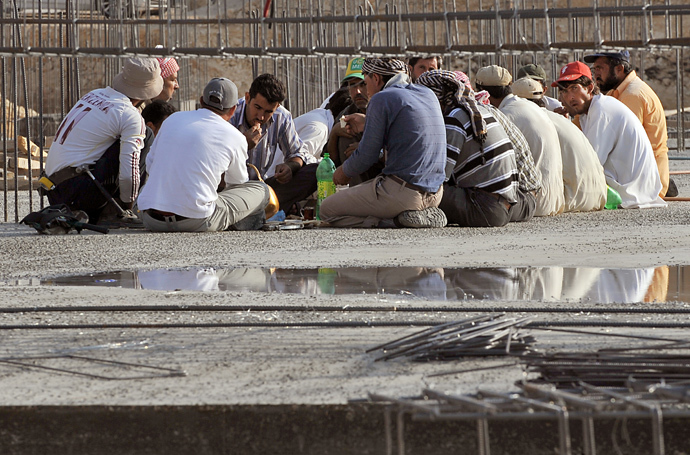 In the past seven months during which authorities obliged them to fix their legal status or leave the country, nearly a million migrants have returned home.

The crackdown started in March of this year, but the Saudi government offered an amnesty to allow workers to legalize their stay with a deadline of November, 3.

On Monday as the grace period expired, thousands were reportedly arrested by inspection squads from the ministries of labor and interior.

A total of 1,899 men and women were arrested in Jeddah, according to Nawaf Al-Bouq, spokesman of Jeddah police. Some 2,200 were arrested in Samta, 379 in the Eastern Province, 208 in Baha, 150 in Tabuk, 85 in Yanbu, and 80 in Hafar Al-Batin, according to initial figures released by the authorities, the newspaper said.

Massive raids across the Kingdom cover all areas where illegal immigrants assemble, Jeddah police chief Maj. Gen. Abdullah Al-Qahtani told Saudi Gazette. This also includes inspection at firms and shops in the jurisdiction of the teams from the Labor Ministry.

On Tuesday parts of the capital were said to remain empty as migrants seemed to be staying indoors in order to avoid arrest.

Even if they wanted, many workers still cannot leave the country because they are missing official papers, including passports, the Saudi Gazette reported Tuesday.

An undocumented worker can be jailed for six months to a year and fined between $3,200 and $5,300.

The crackdown on migrant workers comes after decades of Saudi authorities turning a blind eye to irregularities, such as working without a permit, or in trades other than those officially permitted.

You can share this story on social media: