Unfriendly fire: French pullout looms after troop killings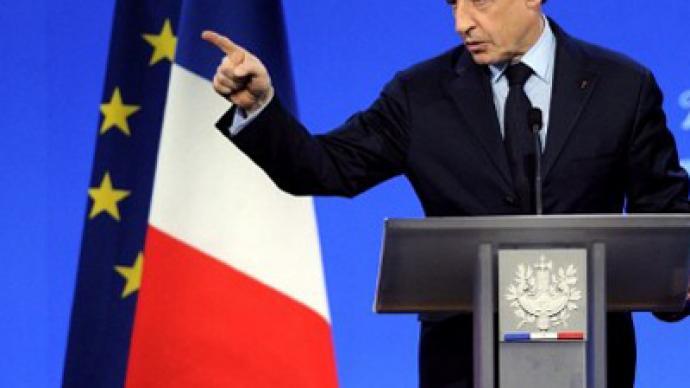 France has suspended training operations for Afghan troops and is threatening to pull its entire force out of Afghanistan early after an Afghan soldier killed four and injured 17 French soldiers in Afghanistan.
"From now on, all operations of training and combat help by the French army are suspended," French President Nicolas Sarkozy said in Paris. A big part of France's recent role has been the training of Afghan troops ahead of an expected pullout of the French force of around 4,000 soldiers in 2014."If conditions of security are not clearly restored, then the question of an early withdrawal of the French army would arise," Sarkozy said, without elaborating. "The French army is in Afghanistan at the service of the Afghans against terrorism and against the Taliban. The French army is not in Afghanistan so that Afghan soldiers can shoot at them!" According to Sarkozy, at this moment French Foreign Minister Alain Juppé is heading to Afghanistan. Afghan President Hamid Karzai is expected to visit Paris next week.The shooting took place on January 20 in the French military camp in the Taghab valley of eastern Kapisa province in Afghanistan."A man dressed in the uniform of the Afghan army opened fire on French military personnel based in Taghab county. Four of them were killed," a representative of the Afghan security forces told AFP. The soldier was detained immediately after the incident.Kapisa province is the responsibility of the French military contingent which is part of the International Security Assistance Force in Afghanistan (ISAF).The attack is among the most deadly on French troops in the 10 years they have been serving in the international force in Afghanistan. It brings the number of French soldiers killed in the Afghan campaign to a total of 82.
You can share this story on social media: