Samara: cross-roads for drug traffic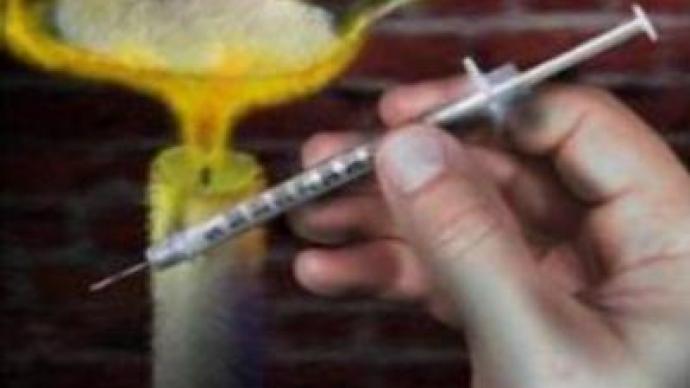 Much of the heroin and cocaine coming from Central Asia, and ecstasy from Europe, passes through the city of Samara, central Russia's point of intersection of some of the world's most important drug-traffic routes.
The Russia-EU Summit in Samara on Friday will be hosted by Russia's President Vladimir Putin and will take place not far from the city of Samara. Local authorities are trying to tackle the drug problem, one of the hottest in the region.Local Drug Control Police target the problem globally in collaboration with the regional Anti-terrorist Commission and religious organisations. 72 million rubles have been spent on the anti-drug campaign.Gabez Igor, Deputy Head of Samara Drug traffic Control, asserts that
"the true measure of the programme's effectiveness is the number of addicts identified, the number of people registered and receiving treatment".
The anti-drug program has been recognised the most effective in Russia. Last year 476 kilograms of drugs were seized. 29 trafficking schemes were uncovered since 2005, including some involving high-level local officials. The average jail sentence for possessing illegal drugs in Samara is 7 years.Drug Traffic-Control is proud of the results, but the number of drug users and HIV infected is still among the highest in Russia.Despite growing awareness of epidemics, prevention services for injection drug-users like syringe exchange, are not part of the regional anti-drug programme.
"Unfortunately, Russia is not ready to adopt damage-control programmes,"
Sergey Vorontsov, Director of the Regional Rehabilitation Centre, says.
"Our officials maintain the position that these programmes, despite their effectiveness in the West, are pure propaganda of drug-abuse. Denying clean syringes to addicts is not a solution".
Almost a third of all patients in one of the rehabilitation centre are HIV positive. The link between drugs and aids is direct, they say.
"I had the drugs in my hands, the pharmacy was 200 meters away but I wanted a fix immediately,"
Vasiliy, an anonymous patient, confessed.
"So I did not care whether my syringe was sterile or who used it before. I used what I found next to me".
It takes psychological help and group support to overcome addiction. It takes costly drug treatment to live with AIDs, and rehabilitation centres are still a luxury for many affected by drugs. The rest live with the disease and in fear of being exposed and prosecuted, considering their own health, and that of others around them, last.
You can share this story on social media: