Gaddafi son's atrocity: Failing to license camels?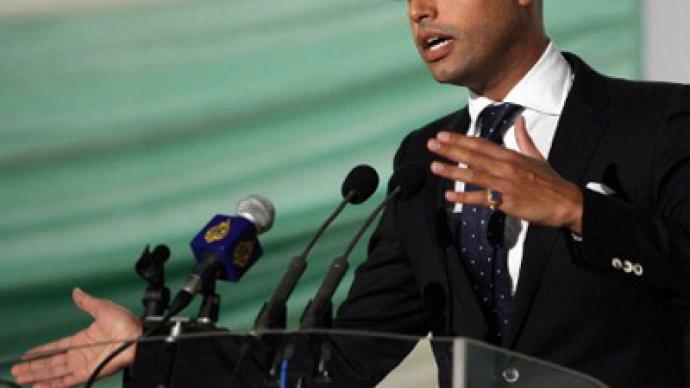 The most serious charge against Saif al-Islam Gaddafi that Libya managed to back with evidence is over his failure to obtain a license for his camels, the head of Human Rights Watch says.
Kenneth Roth cited on his Twitter account complaints of lawyers of the International Criminal Court, who said the case of Saif is a "legal black hole".According to the lawyers, Libya said it would not charge "serious crimes, such as murder & rape, due to lack of evidence" and has only managed to charge him with "the absence of a licence for camels, and irregularities concerning fish farms" so far.The ICC forcefully demanded that Saif al-Islam were extradited to The Hague earlier on Thursday. But the Libyan government refused to do so, insisting that it will try him on its soil. Following the refusal, an unnamed lawyer from the ICC told AFP that the detainee had been attacked in prison and is suffering from a lack of dental treatment.Saif al-Islam Gaddafi is one of three Libyan leaders indicted by the ICC with war crimes, along with his father Muammar Gaddafi and the head of intelligence for Gaddafi's government.He was captured by the militia of the city of Zintan in November 2011 and has been kept there ever since. The internationally-recognized government in Tripoli has limited control over the leaders of Zintan tribes, which makes their ability to enforce an extradition order for Saif al-Islam questionable.
You can share this story on social media: