Safe in Moscow, but the dream of going home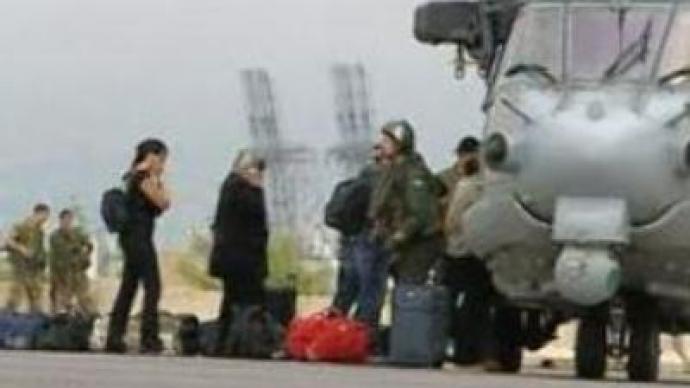 Russia's government has been working round the clock to rescue those stranded in the Middle East, 250 Russians returning to Moscow aboard two government planes on Friday.
Nearly 1,400 Russians and citizens of former Soviet republics have arrived back in the motherland. Five aircraft were used to carry them home. Many Russians returning from
Lebanon
have mixed emotions about their escape. Russia Today correspondent Yulia Shapovalova met sister and brother Maya and Ramy Saneh, greeted at
Moscow
airport by Dmitry Protasov, their Lebanese father's friend. Dmitry had waited two days for the young Sanehs, not knowing which flight would bring them to
Moscow
.The youngsters' Russian mother and Lebanese father first met 20 years ago, as students in
Moscow
. The children speak fluent Russian, though they have spent all their lives in
Lebanon
. When the Israeli attacks started, the family knew exactly where to send Maya and Ramy. But despite the bombs, they said, they did not want to leave their land. Now, they hope to return home as soon as the conflict is over. In a couple of days, though, they move to
Astrakhan
to visit their Russian grandmother and be reunited with their mother, already there.
You can share this story on social media: