Sacred flame burns for 40 years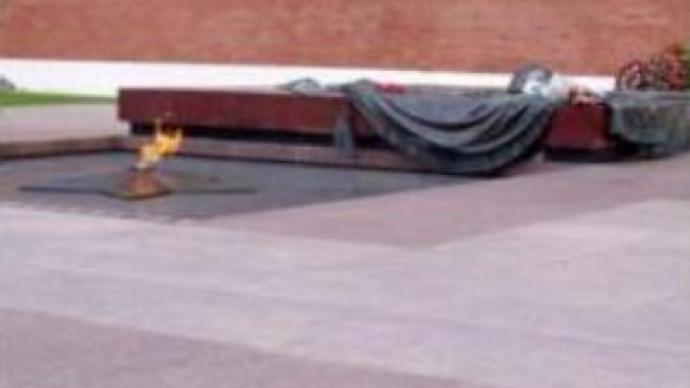 The Eternal Flame at the Tomb of the Unknown Soldier in Moscow is the main symbol honouring millions of Russians who died in WW2. It was lit on May 8, forty years ago, to burn forever.
An armoured vehicle carrying the flame set out for Moscow from Leningrad's Field of Mars on May 6, 1967. The journey normally takes less than a day – but not this time. Thousands of people lined the road between the two cities, commemorating the millions of their compatriots who never returned from the war.On May 8, the flame reached its destination near Red Square.The honour of carrying the torch was given to Aleksey Maresyev. The heroic pilot lost both feet in the war but continued to fly and fight against the Nazis. Maresyev handed the torch to Soviet leader Leonid Brezhnev. Rumour says Brezhnev slipped when walking to the memorial, although the TV didn't show it. But millions of Soviet viewers saw the inscription in gold: Your Name Is Unknown, Your Feat Is Immortal.The TV screens across the country went silent for a minute.
You can share this story on social media: