Saakashvili: Get out! Get out! Oh…they've gone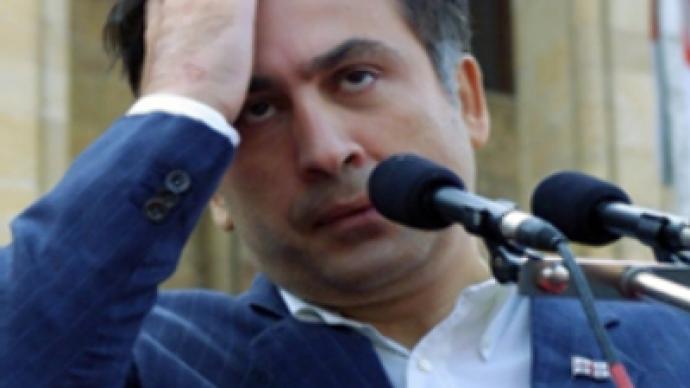 Georgian President Mikhail Saakashvili has admitted that Russia has fulfilled the first part of the Medvedev-Sarkozy plan. He made the statement at a joint news conference with European Commission President Manuel Barroso on Tuesday.
"I must admit that the first part of the plan signed with [French President Nicolas] Sarkozy has been fulfilled. Yet Russian servicemen remain in certain areas of Georgia and do not plan to pull out," said Saakashvili.
The plan calls for the two sides to respect the following principles:
1) Non-use of force.
2) End to all military action.
3) Free access to humanitarian aid.
4) Georgian troops to return to their previous positions before the conflict.
5) Russian troops to return to the lines they held before the start of the military operation. Before an international solution is worked out Russian peacekeepers are to take up an additional security role.
6) The start of an international discussion over the future status of South Ossetia and Abkhazia.
You can share this story on social media: