Russia's Security Council Secretary holds talks in Middle East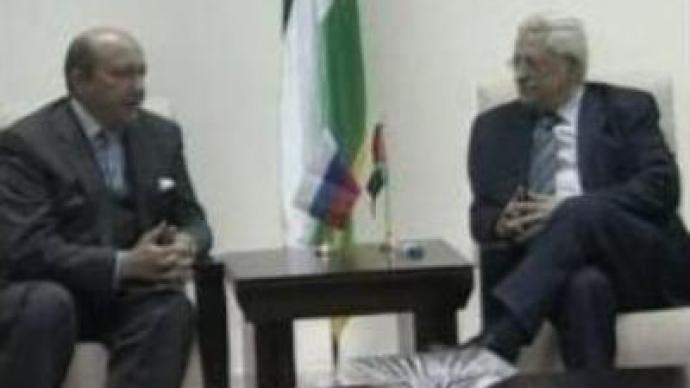 Russia's Security Council Secretary, Igor Ivanov, has met with President Mahmoud Abbas and other members of the Palestinian leadership in Ramallah. Earlier, Mr Ivanov held talks in Israel as part of his Middle East three-day tour.
In just a few days Israeli Prime Minister Ehud Olmert and Palestinian President Mahmoud Abbas will sit down in the first of a series of meetings aimed at jumpstarting the stalled Middle East peace process. This is why the timing of the visit by the Secretary of the Russian Security Council Igor Ivanov is so critical. On Thursday, Igor Ivanov met with Palestinian President Mahmoud Abbas and Foreign Minister Ziad Abu Amr in the West Bank city of Ramallah. President Abbas briefed Igor Ivanov on the latest developments in the Palestinian territories and efforts for peace following the summit last month in Saudi Arabia. National Security Advisor Mohammed Dahlan described the meeting as fruitful. Igor Ivanov, in his turn, said President Abbas was committed to talking with Israel. He commended the new Palestinian unity government was a positive step forward. In Israel, Russia's Security Council Secretary met Israeli Prime Minister Ehud Olmert and Foreign Minister Tzipi Livni. Topping the agenda was the issue of a nuclear Iran. Israel sees Iran as its main enemy, especially in the face of calls by President Mahmoud Ahmadinejad for the Jewish state to be wiped off the map. Mr Ivanov re-iterated Russia's position that the Iranian question needed to be resolved diplomatically. Russia's Security Council Secretary also met the families of kidnapped Israeli soldiers. He said Russia was doing its best to assist them. Next week the U.S. Defense Secretary, Robert Gates, will be in town. This is the first time a U.S. Defense Secretary will be visiting Israel in eight years.
You can share this story on social media: