Russia's road police investigated for alleged corruption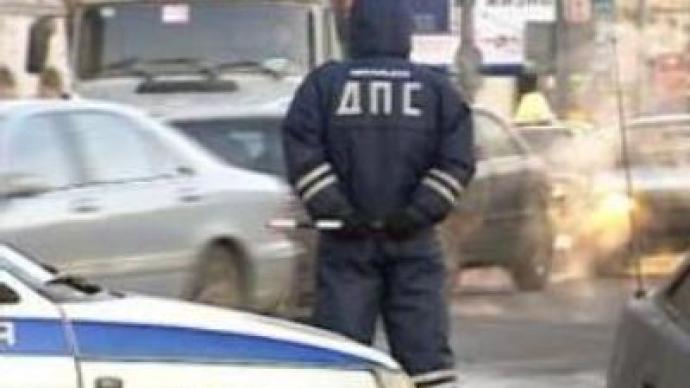 An investigation into corruption among the country's road police had been started by Russia's Prosecutor General's Office. It's alleged some road police officers have even been found selling fake driving licenses.
Russia's road police was set up in the 1930s to reduce the number of traffic accidents. Later it also took on regulating traffic, putting up street signs, registering vehicles and conducting driving licence exams. But allegations of corruption became widespread. It's now commonly thought that drivers can buy their way out of any situation.In the late 1990s the organisation's official name of State Road Police was changed to Road Safety Inspection. The re-branding was meant to leave its negative image behind, but neither did the new name catch on nor do the old ways seem to change. Now an official investigation has been launched.
"Russia's Prosecutor General's Office receives a large number of complaints from the public about road police officers violating the law. All the cases involve bribe-taking, abuse of power and blackmailing. We've decided to check not only separate complaints but start a major inquiry of all the divisions of the road police all over the country,"
says Marina Gridneva, Press Secretary for the Prosecutor General's Office.Some ex-Soviet republics have decided to get rid of the old system altogether. In Georgia, it was replaced by police patrols in 2004. Soviet equipment was swapped for Western one. A year later, Ukraine followed the lead. But in Russia, some say, many drivers are happy the way things are.
"Say, an honest policeman stops you for drink driving. You'll have to give away your driving licence, whereas now you can simply give him money. Our polls show only 10% of drivers want the road police reformed,"
claims Aleksandr Pikulenko, renowned Russian car industry journalist.It may take much effort to change the status quo on the Russian roads. Meanwhile, if you want to make sure you never get into the hands of the road police, some drivers joke, there's one trick only: leave your car at home.
You can share this story on social media: