Russia's Public Chamber looks to tackle corruption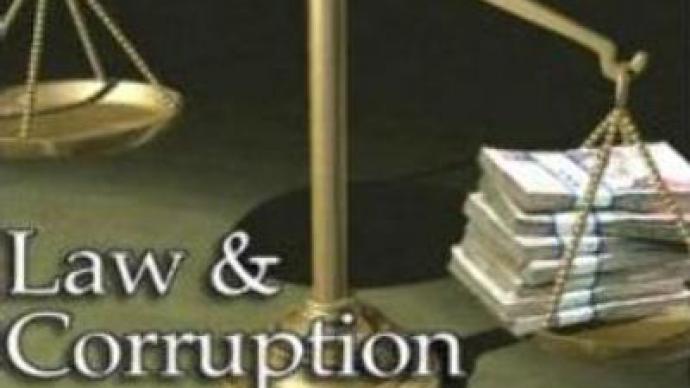 As corruption remains a hot issue for Russia, the country's Public Chamber released a report last week which indicated the problem is widespread and reaches the highest levels.
One of Moscow's working uniform factory features a billboard which reads, "We don't pay bribes".
"We wanted to influence the new generation of managers and state officials,"
explains Konstantin Voronov, Deputy Director General of Ursus factory, "those who don't want their employees to be involved in corruption."According to international non-governmental organisations, the level of corruption in Russia remains one of the highest in Europe. The Transparency International's Corruption Perceptions Index (CPI) of 2005 sees Russia in 126th place, just between Niger and Sierra Leone.To change the situation, Russian authorities have intensified the campaign against corruption in recent years. Some high ranking officials have been accused of corruption and several criminal cases were instigated.
At his annual press conference earlier this month, the Russian President, Vladimir Putin, named the two major strongholds against corruption.
"There is no better way to combat corruption than to develop civil society and free media,"
he stressed.
Now the civil society has a say. The Public Chamber, which was created in 2006, has presented a report called "The Level of Corruption in Russia and Some Measures to Fight It".The report's authors say there are four sorts of corruption. Corruption in government bodies is considered to be the most serious.Violations in judicial and law enforcement bodies, along with political lobbying, are also to be fought immediately; while everyday corruption in universities, hospitals and in the Army is said to be, although a problem , less dangerous for the country.
Georgy Satarov, President of Indem foundation, who used to be an aid to the Russian president in 1990s, strongly criticises this point of view.
"It's a huge mistake,"
he says.
"Consequences of a huge bribe for passing a political bill can be less destructive than those of a bribe in a university. Corruption in health industry and education are a long-term blow to Russia."
The report's authors say critics have not read the document carefully enough.
"Everyday corruption demoralises society,"
believes Andrey Przhezdomsky of the Public Chamber.
"We wanted to say that different types of corruption must be fought in different ways."
Some means to stamp out corruption are highlighted in the report, amongst them a media campaign that would show the work of honest policemen and judges.Despite the report being just a recommendation, its authors expect it to be taken seriously by the country's officials. And more counter-corruption proposals are to be introduced later the year.
You can share this story on social media: