Russia's only peacekeeping centre turns 15 this year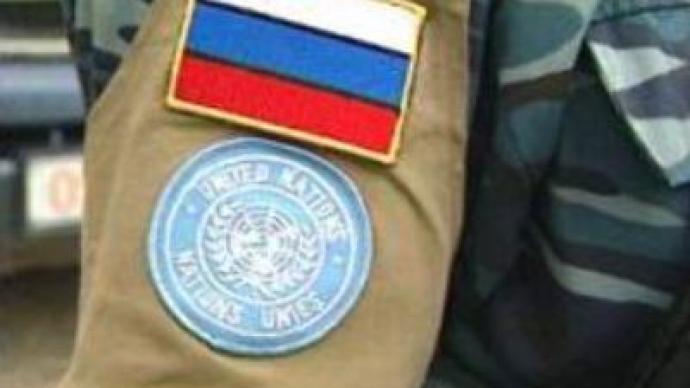 Russia's only peacekeeping training centre in Moscow is celebrating its 15th birthday. The academy educated more than 500 personnel, who have then gone on to join the UN missions across the globe.
Those, who are accepted, face a month long programme learning peacekeeping basics alongside intensive English and French lessons and physical training. If they pass the final exams, graduates can undertake missions in some of the world's most dangerous trouble spots.
"The overall number of our peacekeepers currently in the field is about 100. To illustrate the quality of the training we provide, I would like to mention just one fact. 50% of our police officers involved in peacekeeping activity serve either as commanders in charge of various peacekeeping units, or as teachers at the Training Centre. This gives you an idea of the training they have received. They speak good English, and their professional skills are also excellent. They are the best of the best,"
says Nickolai Ovchinnikov, Deputy Interior Minister.Just winning a place at the centre is no easy business. Candidates must have at least five years experience as a serving policeman and good foreign language skills.Major Roman Brusov served on two tours of Kosovo and says his experience at the academy was invaluable.
"In several months we became English speakers, police English speakers. Not so very easy to find in Russia. It was like a miracle for me to speak English after being here in the courses. We studied here driving, shooting and what is needed for real police job. It was a big aid for us when we arrived in Kosovo and tried to do our best,"
says Roman Brusov, former peacekeeper.The peacekeeping centre also runs anti-drug and anti-terror programmes with special focus on preventing attacks on transport networks.Many of the police officers at the centre have never left Russia and now they are training for a role which could literally see them posted to almost any country in the world. But they know that what they hve learned here could go some small way to making that world a safer place.
You can share this story on social media: