Russia's footballers climb rankings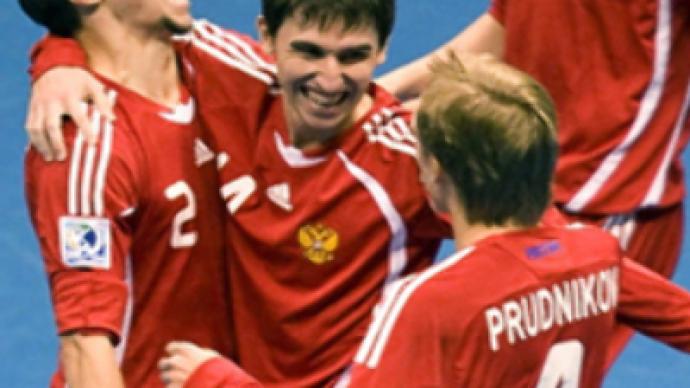 Russia's national football team have reached their highest FIFA ranking since 1997. Guus Hiddink's charges now sit 8th – climbing up one position from last month.
The team broke into the top 10 after the summer following their dramatic semi-final placing at Euro 2008.
European champions Spain retain their place at the top of the table, while Russia's World Cup qualifying rivals, Germany, leapfrog Italy into second place.
Brazil remain the top South American team, despite dropping to 5th while England move up four spots and back into the top ten alongside Portugal in 10th.
The top ten reads (last month's position in brackets):
1 (1). Spain – 1657 points
2 (3). Germany – 1413
3 (2). Italy – 1356
4 (5). Netherlands – 1306
5 (4). Brazil – 1286
6 (7). Argentina – 1181
7 (6). Croatia – 1158
8 (9). Russia – 1079
9 (8). Czech Republic – 1062
10 (10). Portugal – 1058
10 (14). England – 1058
You can share this story on social media: