Russia's Defence Minister arrives in Germany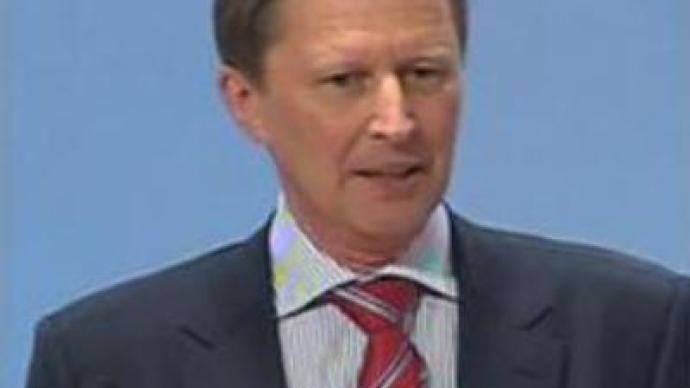 Russia's Defence Minister, Sergey Ivanov, has arrived in Germany for the annual security conference. Sergey Ivanov travelled there from Spain, where he was taking part in talks with defence ministers from NATO countries.
Afghanistan, the status of Kosovo and the deployment of U.S. anti-missile defence bases were all discussed.NATO defence ministers gathered for their 5th informal meeting with Russia to single out pressing problems and try to solve them. Afghanistan is one of their main concerns.Russia says it will support NATO's efforts to stabilise the situation in Afghanistan but has ruled out sending any troops to the country. The Soviet Union lost around 15,000 soldiers in its military campaign there in the 1980s.
"Russia is ready to provide any possible help, including humanitarian to NATO troops that are stationed in Afghanistan with the exception of sending troops to Afghanistan,"
said Sergey Ivanov. Russia and NATO agree they can act together in fighting drug trafficking from Afghanistan. Russia is also concerned about US plans to place missile defence sites in Poland and the Czech Republic to protect against potential attacks from North Korea and Iran.US Secretary of Defence, Robert Gates, also said America had to be prepared to face Russia and China because both are on uncertain paths.But while Russia has been reducing its military bases in the former Soviet republics, such as Georgia and Moldova, the United States is expanding its bases and moving closer to Russian borders.
"Russia has ratified the adapted Conventional Armed Forces in Europe Treaty. Besides Russia, three more states have done the same. And we fulfil obligations and restrictions undertaken by us. Other countries have not ratified this treaty and are free from any obligations. You understand that it cannot go on like this forever. Rules should be the same for all,"
said Mr Ivanov. Despite their differences NATO and Russia understand they have to act together to combat global terrorism.
You can share this story on social media: