Russia's border re-opened for Georgians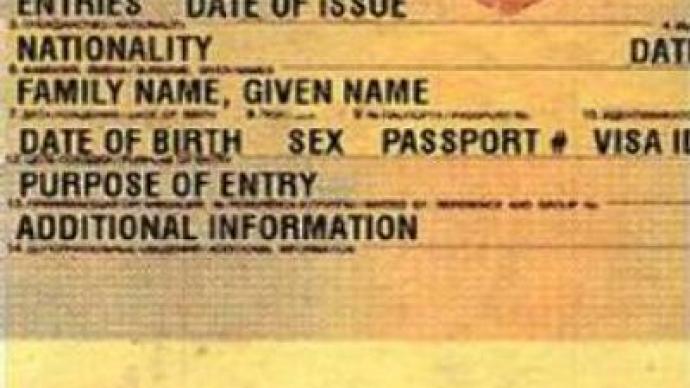 After an eight-month long pause, the Russian Embassy in Georgia has resumed issuing visas for Georgian citizens. It was suspended in late September 2006, after Georgia had arrested several Russian officers for alleged espionage.
The diplomatic clash led to Russia stopping all air, postal and road communications to and from Georgia. Millions were affected in both countries and Russia recalled its diplomatic mission. It was recently re-opened after more constructive dialogue between the two sides took place.The procedure for issuing Russian visas to Georgian citizens has been simplified. Anyone with a close relative from Russia or who has temporary residency will be eligible to get a visa.
"There were loads of everyday enquiries from ordinary people at the embassy and consulate, visas were required for patriarchy and other humanitarian reasons, this is why we have decided to renew issuing these kinds of visas,"
said Valery Vasilev, Russia's Counsellor to Georgia.The latest development has been described as a friendly gesture by the Georgian government.
"Once again I want to welcome this decision and I think that this could become a good ground for future decisions,"
said Zurab Noghaideli, Georgian Prime Minister. Many travel and visa-agencies in Georgia have been out of business for a while because of this situation. Now they hope that this news might give a green light for resumption in this important transport link, which can again re-open for travel between Georgia and Russia.
You can share this story on social media: