Russians would vote for Obama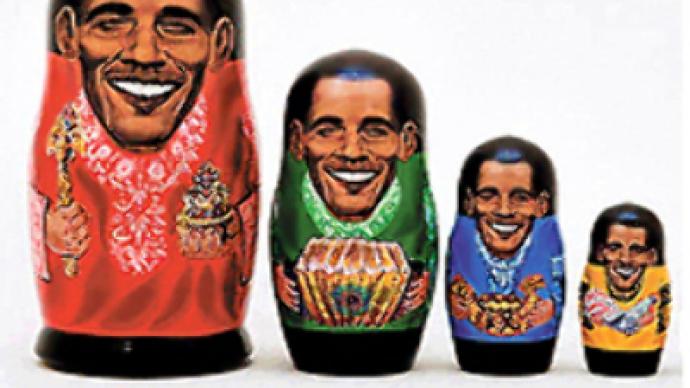 Last weekend it was officially confirmed that if given the right, Russians would definitely vote to Barack Obama.
The results of a survey conducted by thein 140 cities clearly show that Russians see nothing unusual about the race of a head of state. Exactly 50% of Russians see no problem with a leader's race differing from their own affecting their voter behaviour.
26% of Russians believe that that this choice of the American people is a triumph of democracy and equality in the U.S.
12% believe this choice symbolizes a deep system crisis of the American society.
The 2008 Presidential Election in the U.S. drew record public attention in Russia. Over 69% of respondents showed awareness of the event, unlike 2004 America's presidential election where only 36% showed their interest.
The number of Russians supporting Barack Obama nearly doubled over the last four months, growing from 22% according to July's survey, to 38% this November.
John McCain would have garnered only 4% of the Russian votes, as opposed to the 6% back in July.
As to the remaining 58% of Russians, 37% would either ignore the election, and 21% did not have the slightest idea it was actually taking place. This should be no surprise considering the fact that Russians were asked about a presidential election of a different country on the opposite side of the globe.
You can share this story on social media: