Russian violinists win David Oistrakh contest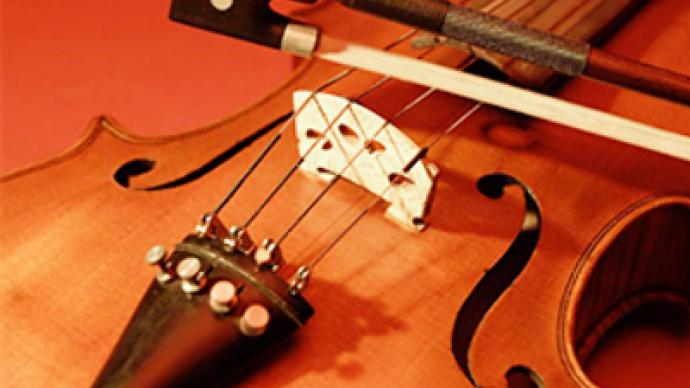 Russians have proved their young violinists to be the strongest among their rivals from 11 Asian and European states.
Winners of the 4th Moscow International David Oitrakh Violin Competition, aimed at keeping the best traditions of Russian violin performing art and discovering and supporting young talents, were announced Monday. However, this year no one managed to win First Prize.
The Second Prize was handed over to Russian Elena Korzhenevich. The Third Prize was awarded to Russians Andrey Baranov and Ailen Pritchin and Albrecht Menzel from Germany. Prizes and diplomas were handed over to the winners by the chairman of the jury, Professor of the Royal Conservatory in Brussels, David Oistrakh's son Igor Oistrakh. French filmmaker, writer, and violinist Bruno Monsaingeon also took part in the awards ceremony. He had earlier made a documentary "David Oistrakh: People's artist?" segments of which were displayed at the ceremony.
A celebratory concert marking the end of the contest became a long-awaited outcome of a tough competitive marathon that passed at the Svetlanovsky hall of the Central House of Music. Young winners of the prestigious award gave solo-performances, and the winners of the elder group played to the accompaniment of the State Symphony Orchestra "New Russia" under Denis Latoyev. Young violinists presented the audience with sophisticated compositions by Brahms, Tchaikovsky, Shostakovich, Paganini, Glazunov, Prokofiev and others.
The Moscow International Violin Competition, named after prominent violinist David Oistrakh, has been held since 2006. This year its fourth series featured over 150 participants from 12 countries.
You can share this story on social media: