Russians spend less on food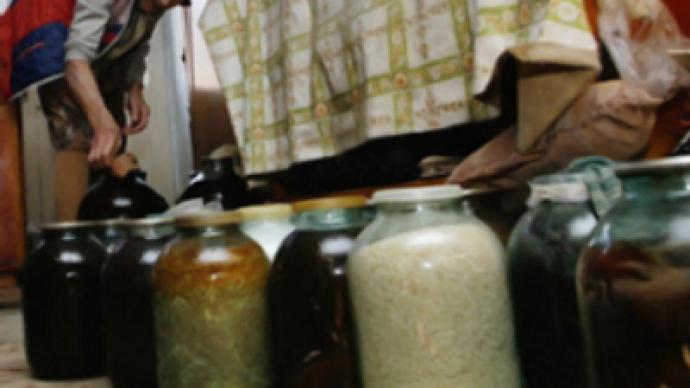 As the economic crisis bites, Russians have started to prioritise spending, saving money on food and daily necessities.
According to a survey by the Nielsen research company, about 95 percent of Russians have noted an increase in prices this year. 73 percent declared that they have begun saving on groceries and products of daily consumption while 10 percent said they no longer buy sweets and cakes and 8 percent said the have excluded meat and vodka from their shopping basket.

However, 42 percent of those surveyed are still ready to make new purchases. That figure has not changed in comparison with last year at the same time.

The survey also revealed that the number of Russians who feel next year is not the right time for major spending has doubled in the past two months from 7 percent in September to 13 percent in November.

The customer loyalty index in Russia in November dropped by 16 points, due to uncertainly about future employment.

Nielsen calculates the customer loyalty index by taking into account several factors, including consumer confidence in their employment prospects, their personal financial conditions and their readiness to spend money for new purchases.

At the end of November 51 percent of Russians interrogated by Nielsen estimated their financial condition as 'good' and 'excellent' compared to 67 percent in September.

72 percent of respondents feel that employment prospects for 2009 are 'not so good' or 'bad,' with only 25 percent assured of jobs stability, whereas at the beginning of autumn more than half of Russians felt secure with about employment situation.


You can share this story on social media: