Russians hostages released by pirates off Nigeria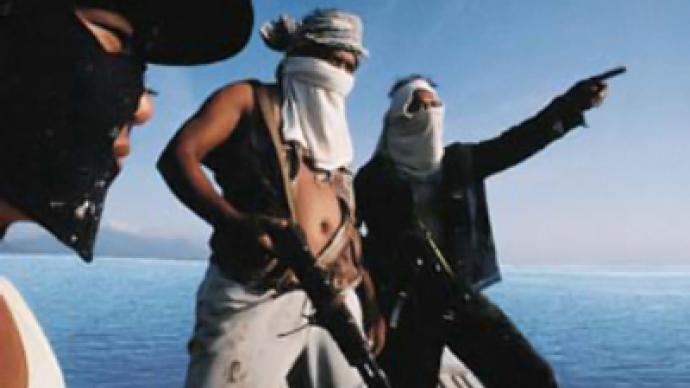 Nigerian naval forces have freed 12 people, among them seven Russian citizens, kidnapped by pirates from a cargo vessel off the Nigerian coast.
No armed interference appeared necessary as the pirates had noticed they were being tailed and freed the hostages.
Gunmen attacked a ship heading for port on Friday, injuring one of the crew during a struggle. Nigerian naval officers later boarded and took control of the vessel and started searching for the pirates and their hostages.
The injured crew member is a Ukrainian whose condition is reported as stable at a hospital in Bonny, where the ship has docked.
The rest of the crew also includes two Germans, a Lithuanian, a Latvian and another Ukrainian.
Meanwhile, two Russian and one Lithuanian sailor were also released from pirate captivity. The Russians were kidnapped one-and-a-half months ago when gunmen attacked the vessel "North Spirit" with a Russian crew, in a Cameroonian port, taking with them not only the ship's pay officer, but captain and chief engineer as hostages. The Lithuanian is the kidnapped captain of the vessel "Argo", which was attacked at the same time as the North Spirit.
According to the Interfax news agency, the sailors were released after a ransom was paid, though the sum remains unknown.
You can share this story on social media: