Russians find it hard to quit smoking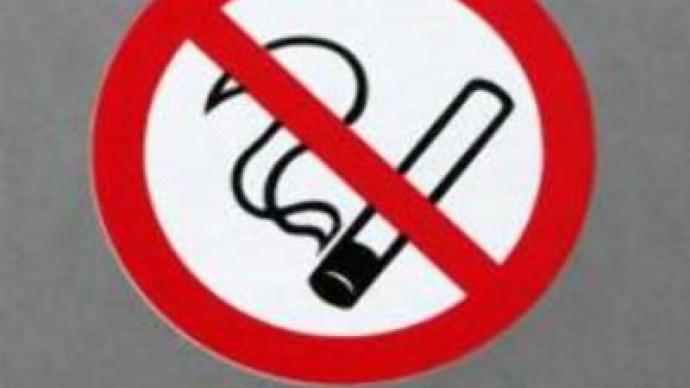 Smokers worldwide are being encouraged to kick the habit as a part of 'No Tobacco Day'. But as for Russia, it is lagging behind Europe in its anti-smoking policies.
'No Tobacco Day' was introduced by the World Health Organisation (WHO) which aims to reduce almost five million deaths from tobacco-related illnesses each year.Tobacco is the second major cause of deaths in the world. Meanwhile, according to the WHO data, Russia takes the first place with almost 1,000 people dying every day from smoking-related diseases. Smoking is one of the key factors contributing to the country's demographic crisis, with more than 50% of the population smoking. Many countries, such as France, Norway and Ireland, have already banned smoking in public places. Yet, Russia is one of the few countries worldwide that has not ratified the Framework Convention on Tobacco Control, a WHO treaty. The WHO says it is time for the country to encourage its smokers to kick the habit.Some Russian politicians are urging action to be taken to reduce tobacco consumption.
"We need a whole complex of measures, including Russia's joining the Framework Convention on Tobacco Control which would enable us to carry out purposeful work on preventing tobacco-related diseases,"
said Nikolay Gerasimenko, a Duma Deputy. New legislation, approved by Russia's State Duma last week, aims to restrict smoking in public places. In restaurants and cafes, smokers would only be allowed to light up in designated areas that would be limited to half the restaurant space. And for non-compliance restaurant owners could face fines of up to $US 3,900.
You can share this story on social media: