Russians commemorate murdered journalist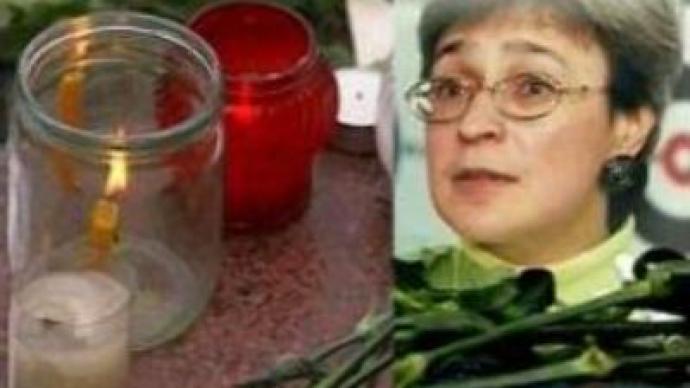 At least 300 protesters have attended a rally in memory of journalist Anna Politkovskaya in Moscow. She was murdered in her stairwell six months ago, and investigators have still to find her killer.
The journalist was also a human rights' activist, especially known for her investigations into the war crimes and human rights abuses in the Chechen Republic.The demonstrators were dissatisfied with the slow pace of the investigation and certain that authorities are not interested in finding the guilty.The police said they had a CCTV videotape of an alleged killer, but since then the investigation has shown little progress.Some of Anna Politkovskaya's colleagues say her killing is simply the most publicised in a series of independent journalists' deaths in Russia.
"Since 1993 some 200 journalists have been killed in Russia. And in Novaya Gazeta, where Anna worked, she became the third murdered journalist – much above the average – after Igor Domnikov and Yury Schekochikhin. Those who did it are trying to eliminate the elite of our press,"
said Ekaterina Prigoreva, a journalist.The protesters were also accusing the government of establishing a police state, re-launching the practice of political prosecution and reducing the freedom of press in Russia.Meanwhile, a 25 MLN rubles reward is established by 'Novaya Gazeta' newspaper, for which Anna worked, for people with information which can help in finding the murderers.In March 2007 Politkovskaya was posthumously awarded UNESCO award for freedom of the press.
You can share this story on social media: