Russians to benefit from Protocol 14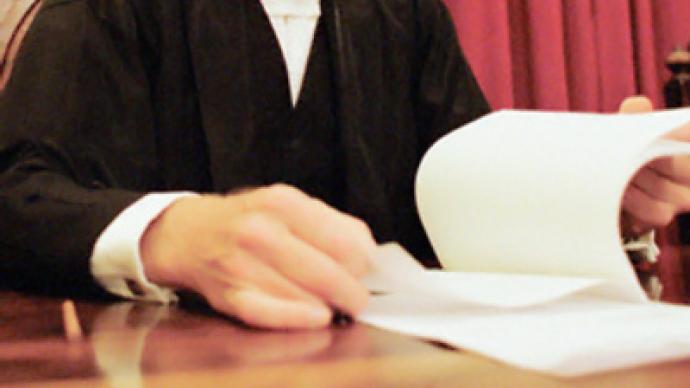 On Thursday the Russian Parliament's lower house ratified Protocol 14 to the European Convention for the Protection of Human Rights. Now Russians can appeal against unsatisfactory domestic court rulings.
Italy, Turkey and France top the list for complaints upheld in Strasbourg. Russia is fourth, with most cases linked to un-enforced judgments.
Dmitry Gorokhov, a former Soviet soldier, was sent to the Chernobyl power plant to help clean up the radioactive debris after the disaster of 1986. He became ill afterwards, but a legal action he won in Russia to increase his disability allowance was never enforced. He ended up going to the European Court of Human Rights – and became one of the first Russians to win a case against his own government in Strasbourg.
"Our complaint was promptly reviewed and in 2004 a European court ruling was issued for the non-enforcement of the domestic court's rulings," says Gorokhov.
As well as Russians, citizens of 46 other countries are eligible to file a complaint with the European Court of Human Rights in Strasbourg. Judges have been swamped with cases, causing a major backlog. This has led to complications and disappointment for many of those seeking justice.
Efforts to speed up European justice were behind the introduction of Protocol 14 – part of the European Convention of Human Rights. The measure is intended to simplify proceedings. Russia was the only country not to ratify it until last week after the Council of Europe agreed to allow Russian judges to participate in actions involving their home country.
Russian State Duma Deputy Vladimir Pligin says that the whole discussion took approximately three years.
"Of course there were some problems concerning the understanding of the sovereignty of the Russian Federation and its national interests," Pligin told RT. "After receiving an explanation from the cabinet of ministers and from the court itself, the deputies of the state Duma believed that all obstacles had been overcome."
Russian justice is currently undergoing massive reform, spearheaded by President Dimitry Medvedev, himself a lawyer. New appeal courts across the country, swifter access to justice for citizens in their hometowns and less bureaucratic delays are among the aims of the reform.
You can share this story on social media: