Russian tourists killed in Thailand buried in Siberian town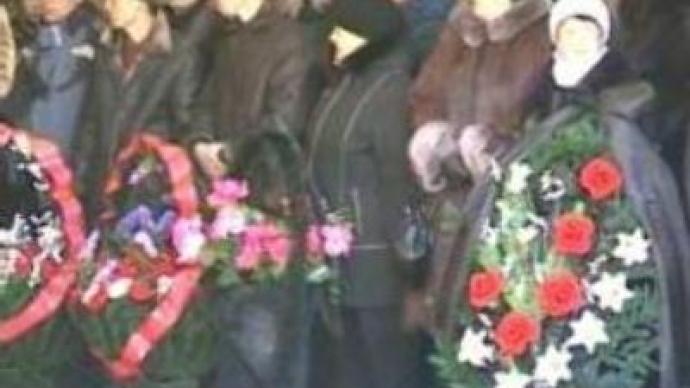 The funeral of the two Russian tourists shot dead at a resort in Thailand has taken place in Siberian town, Kemerovo. Local authorities paid for the funeral and promised compensation to the relatives.
Both women were buried next to each other at a cemetery in their home city. Thai police are still searching for a person they suspect was behind the murder. They are questioning a 24-year-old Thai man who was arrested and allegedly confessed to the murder of Tatiana Tsimfer and Lyubov Svirkova.
"We found out from our police informants the murder suspect was hiding in an area called Bo Win. We went there and found evidence, a motorcycle and a gun. We believe he is the real killer and he has also confessed,"
said Police Colonel Thanapol Maneepark, Chief of Investigation and Interrogation Centre. The suspect reportedly said he wanted to rob the female tourists. However, video taken by a security camera showed no attempt to steal anything, and police found their belongings untouched. The suspect said he threw the gun from which he shot the women into roadside bushes and then fled on a motorcycle. His girlfriend helped identify the type of bike, and investigators are now searching for it. The police are also looking for parts of bullets in palm trees on the beach where they think the man practiced shooting. The Bangkok daily "The Nation" reports a jealous wife may have hired the killer. Her Russian-speaking husband is thought to have been dating one of the girls. With international interest into the investigation, local police are under pressure to find those responsible.
You can share this story on social media: