Russian teacher accused of beating pupil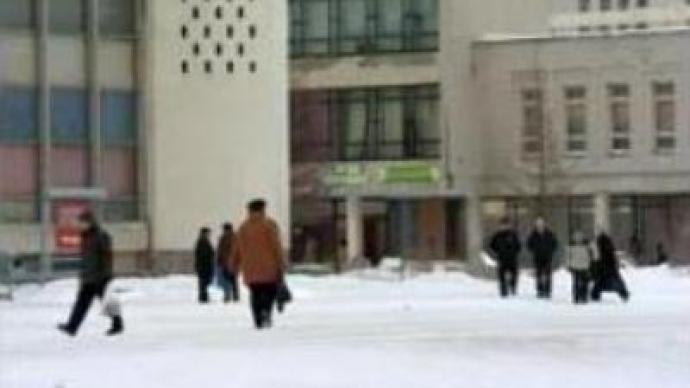 A scandal's broken out in a small town in the Murmansk region in Russia's north-west, where a teacher has been charged with three counts of assault. She allegedly reprimanded an 11-year-old boy for disagreement with his classmate.
Despite mobile phone footage of the incident, the teacher continues to work as normal. The pictures show her slamming the pupil's head into the blackboard several times. If it weren't for the video from a mobile phone by one of the other students in the class, this teacher's actions would have gone unknown. Tolya Ivanov, the boy in question, said that the teacher had been abusive before. At the moment he is on sick leave, and is afraid of going back to school. Meanwhile, the teacher declines to give any comments. School authorities have not commented on the incident either but are said to start their own investigation. Tolya's mother, Tatyana Ivanova, says she cannot believe that a school teacher would hit her son. She herself taught in school for 12 years, and the idea of hitting a student is alien to her. Most of the parents, whose children are in the same class as Tolya Ivanov, support the teacher much to Ms Ivanova's surprise.
"I'm amazed to hear from other parents that I have done something wrong by writing a letter to the Prosecutor. Parents are not prepared to defend their children,"
says Tatyana Ivanova. As for the City Prosecutor's office, it does consider the incident a crime. According to prosecutor Elena Smirnova, the teacher may face up to 3 years in prison.
You can share this story on social media: