Russian speakers discriminated in Estonia: Amnesty International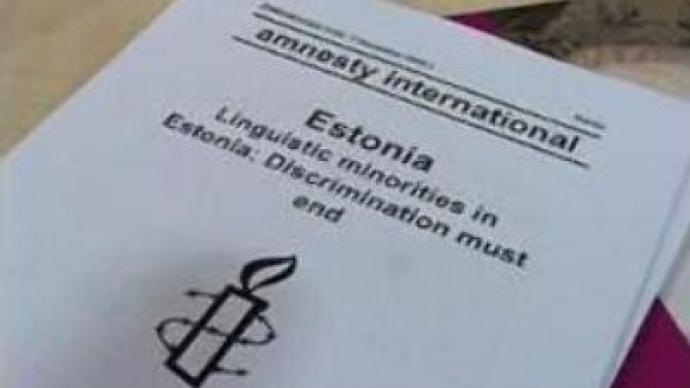 According to a report from human rights group, Russian speakers are victims of discrimination in Estonia. But officials have rejected all criticism so far, saying human rights issues in Estonia are no graver than in any other state.
The 46-page report by Amnesty International, which has the facts about human rights violations on each page and a blunt conclusion that discrimination must end, came after detailed studies of the situation in Estonia.It called for the government to review its decision not to recognise citizens unless they pass an Estonian language test, but Estonian officials have rejected the criticism.After gaining independence, Estonia did not automatically grant citizenship to all of its residents and knowledge of the Estonian language assessed by a special Language Inspectorate became a mandatory condition.As a result the majority of Russian speakers living in the country, which make up a third of the total population, still have alien status. Under Estonian law, they cannot be considered a national or linguistic minority which would give them appropriate minority rights. They cannot be considered for any state or municipal jobs and face barriers even in the private sector.The report recommends Estonia fully abides by the obligations it took when entering the European Union and says the steps taken by the authorities to improve the situation are insufficient. Human rights advocates from Amnesty International say the document will also be submitted to the EU and say they will continue to review Estonia's human rights conditions.
You can share this story on social media: