Russian scientists to explore ruins of ancient civilisation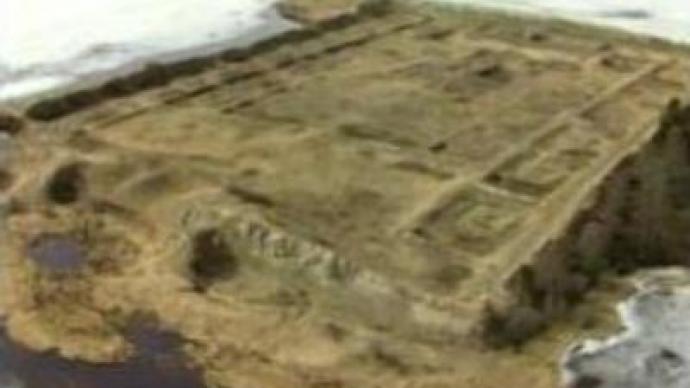 Russian archaeologists are getting ready to excavate, Por-Bazhyn, an ancient fortress in the southern Siberian Republic of Tuva. The scientists are hoping to uncover the secrets of the lost civilisation.
On the shore of Tere-Khol specialists from the Russian Emergencies Ministry have broken up the site into fields for scientists to study. Por-Bazhyn, which means "Clay house" in Tuvinian, was discovered more than 100 years ago.
"There has actually been no archaeological digging in the island. It would be interesting to date the artefacts, some of which are unique. They could include weapons of ancient people,"
Denis Drozdov from the Archaeology and Ethnography laboratory explains. Scientists are hoping to find out what, exactly, the Por-Bazhyn was used for in the 8th century. During the past hundreds of years, the clay walls of it have literally collapsed.Marina Ignatova, the President of the Cultural and Historical Fund, says,
"The monument is being destroyed, and if you look at the boundaries of the island, they are crumbling. This monument has to be preserved. Otherwise we'll lose it, as we have lost many like it."
As preparation work on the lake's shore comes to an end, the excavation site is ready to receive a few hundred archaeologists. Students and teachers from the largest institutes in Russia will live and work here. However, Russian scientists are not the only ones interested in the Por-Bazhyn ruins. Foreign archaeologists are also paying attention to the excavation site. And the scientific community as a whole is looking forward to the answers that the "Clay House" might finally be ready to provide.
You can share this story on social media: