Russian scientific expedition to Antarctica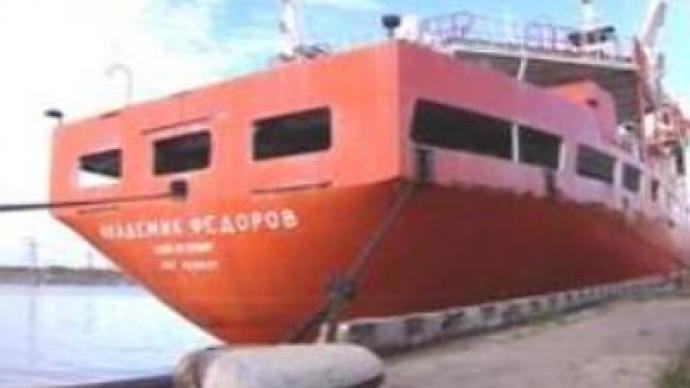 Dozens of scientists and tonnes of cargo are to set off from St. Petersburg, heading for the Antarctic. The research vessel Akademik Fyodorov is going on the fifty second Russian Antarctic expedition.
Cargo consists of 2,000 tons of fuel, several containers of food supplies and hundreds of bottles of vodka. All of that will sustain the Russian polar scientists for more than a year. Since 1955 when the Soviet Union launched its first expedition to the Antarctic, Russians have continued exploration of the sixth continent. But this season will be unlike any other. In the center of the continent, 4 kilometers below the surface lies the world's largest subglacial lake. During this expedition, Russian scientists hope to reach the lake's surface and take water samples. Valery Lukin, Head of Russian Antarctic expedition, told Russia Today's correspondent:
"The significance of this discovery could be compared to the flight to the moon. Americans were first in reaching the earth's satellite, but now Russians will be first in discovering the earth's depths. The potential discovery has already earned some political capital. The state funding of the expedition has increased by half this year – to 26 million dollars."
It will take 40 days for this vessel to reach the Antarctic. And as scientists say, it will be an ordinary step for men, but it may lead to a giant scientific leap for mankind. The increase in funding means taking more scientists to the Antarctic and their stay will be more comfortable. A wooden steam house, or banya, will be built there – something that gets scientists as excited as scientific discoveries.Alexander Panfilov, polar scientist, says:
"All polar scientists are big fans of banya. In the Antarctic, you have a never-ending winter with snow, ice and winds. And when there is an opportunity to let the heat set into your bones – well, I don't know anybody who'd miss out."
The banya will be the second wooden building in the Antarctic after the Orthodox Church opened there in 2004. The church is now the most popular public venue on the continent, but the banya's opening could challenge that, reinforcing the link between healthy body, healthy spirit and healthy science.
You can share this story on social media: