Russian schooner capsizes in Russia's Far East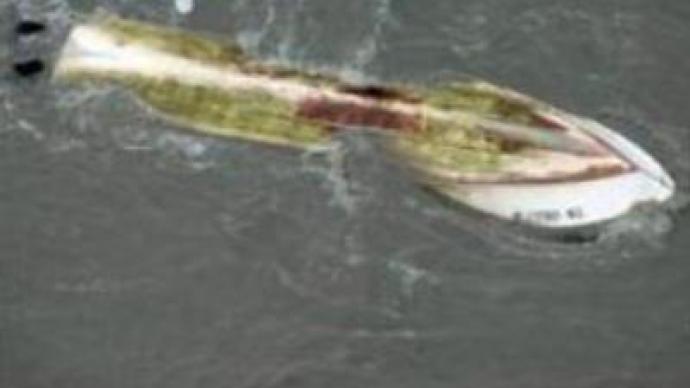 A schooner, the "Serio Maru – 28", has capsized near the Kuril islands, in Russia's Far East, during a severe storm. All 12 crew members have been evacuated to safety on rescue boats.
The Russian vessel received a storm warning and dropped anchor off Yuriy Maloy island. Nevertheless the ship was torn from the anchor and overturned by the storm.Currently there are fears of a possible oil spill.The local emergency services estimate there is about 2 tonnes of fuel on board and there might be a breach in the hull of the ship.
You can share this story on social media: