Russian satellite hit by 'space junk' from destroyed Chinese spacecraft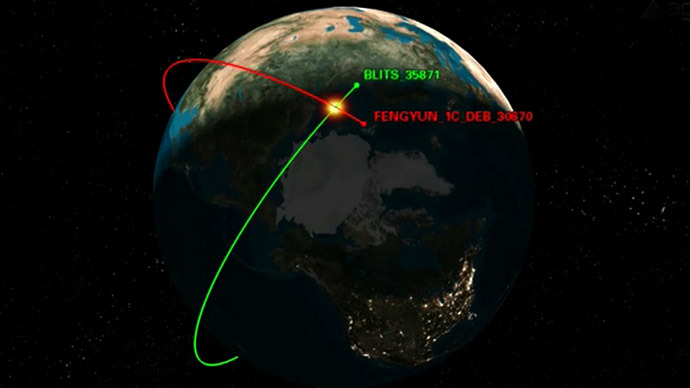 A small Russian spacecraft in orbit appears to have been struck by remnants of a destroyed Chinese satellite. It's just the second time in history that an active spacecraft has collided with an artificial object while in orbit.
The collision took place between Russia's Ball Lens in the Space (BLITS) spacecraft and China's Fengyun 1C satellite, according to the Center for Space Standards & Innovation (CSSI), based in Colorado Springs, Colorado. The collision appears to have occurred on January 22, although it took over a month to determine what exactly hit the craft.  

The Chinese material is considered to be "space junk" left over from when the Chinese craft was destroyed in a 2007 anti-satellite demonstration when the Fengyun 1C was intentionally demolished after exceeding its service life. The debris has posed a threat to satellites and crewed spacecraft ever since, according to Space.com.

China's anti-satellite defense program aims at destroying satellites in space with the help of a missile, if needed. "It is necessary for China to have the ability to strike US satellites. This deterrent can provide strategic protection to Chinese satellites and the whole country's national security," said a January editorial in China's state-run Global Times. China has since then conducted another test, in 2010.

The space collision involving BLITS was first reported on February 4 by Russian scientists Vasiliy Yurasov and Andrew Nazarenko, of the Institute for Precision Instrument Engineering (IPIE) in Moscow. They reported a "significant change" in the orbit of the BLITS satellite to CSSI, as well as changes in the spacecraft's spin velocity and altitude.

"They requested help in determining whether these changes might have been the result of a collision with another object in orbit," CSSI's technical program manager, T.S. Kelso, explained in a blog post on the Analytical Graphics, Inc. website, which analyzed the crash.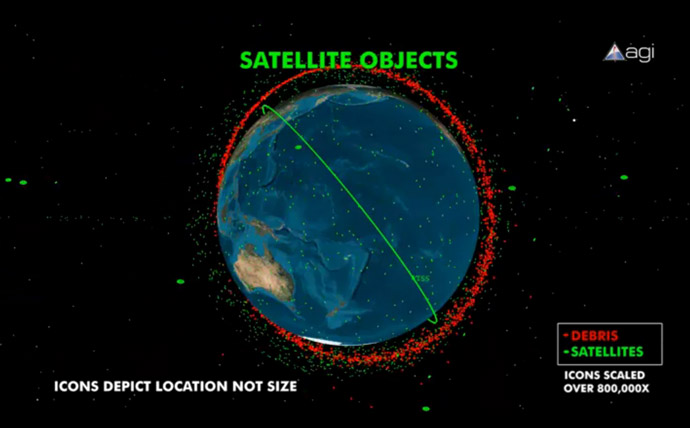 On February 28, the International Laser Ranging Service (ILRS) confirmed the collision.
"As a result, an abrupt change occurred to the BLITS orbit parameters (a decrease of the orbiting period)," ILRS officials said. The BLITS spin period changed from 5.6 seconds before collision to 2.1 seconds after collision. The craft also experienced a sudden decrease of 120 meters in the semi-major axis of its orbit.
While the BLITS satellite weighs 7.5kg, the weight of the piece that struck it may only be around .08 grams. BLITS is a retroreflector demonstration satellite built for precision satellite laser-ranging experiments. It was launched in 2009 and expected to last five years in space.
It remains unclear whether the satellite is merely damaged or completely non-functioning.
CSSI is continuing to search for answers regarding the collision, such as whether the individual masses of the debris pieces can be determined, in order to assess how large a piece might have come off the BLITS satellite.
The collision marks the second time that an active spacecraft has collided with another artificial object in space. In February 2009, a US communications satellite was hit by a defunct Russian military satellite, creating a large debris cloud in orbit.
The threat of space debris to orbiting satellites and crewed spacecraft is a growing problem. According to NASA, the debris cloud surrounding the earth contains 500,000 objects bigger than a marble and 22,000 larger than a softball. The number of flecks at least 1 millimeter in diameter likely runs into the hundreds of millions.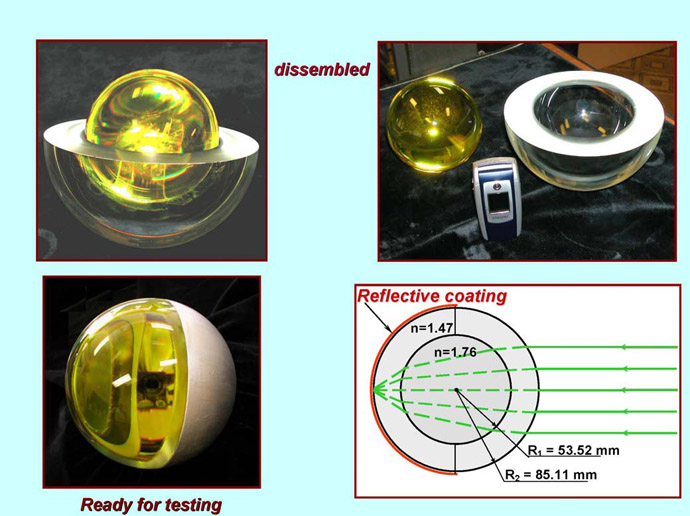 You can share this story on social media: