Russian sailors missing off Japan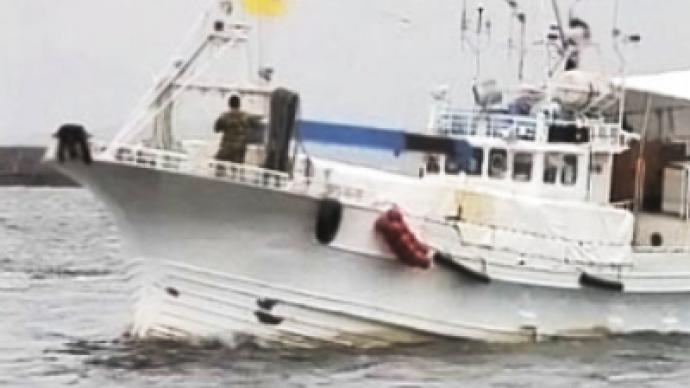 Twelve Russian crew are feared dead after a Panama-registered ship went missing off the coast of Japan. One body has already been recovered but 11 others remain unaccounted for.
All contact was lost with the vessel on 25 December.
On Monday, the body of a man wearing a life jacket was recovered from the ocean near the Japanese port of Rumoi on the coast of Hokkaido Island. The passports of four Russian citizens were found on it, ITAR-TASS reports.
Japanese coastguards relayed details of the discovery to the sea Rescue-coordination centre in Vladivostok.
Later reports said the ship belonged to a South Korean company.
On December 22 the ship left the South Korean port of Mukho. It was near the Japanese coast when contact was lost on Christmas Day.
The ship, named JI WON NO.1, is believed to be a a small fishing schooner, 26.8 metres long and 5.8 metres wide.
The Rescue-coordination centre in Vladivostok has asked South Korea and Japan to send them all the documents relating to the missing vessel, its crew and any information on the search operation.
Three Japanese rescue planes continue to search for the missing ship around Hokkaido Island.
You can share this story on social media: