Russian sailors in hot water in Vietnam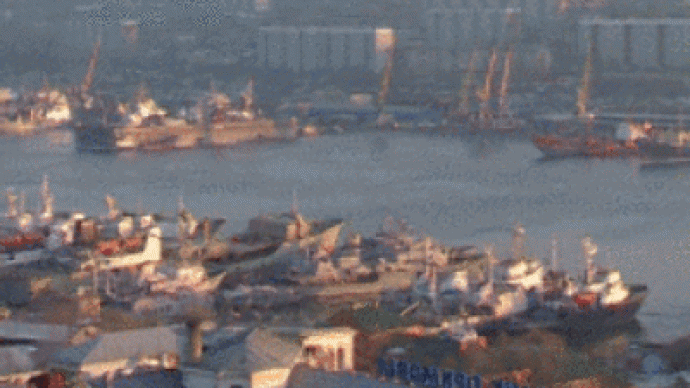 The crew of a Russian ship stranded in a Vietnamese port for more than 1.5 years say they are being forced to stay onboard with no food and water. The sailors accuse the owner of the vessel of leaving them without supplies in December.
The ship has remained in Hai Phong because of repair work that has not been paid for.Relatives of the crew members have alerted the Prosecutor's office on the Far East Kamchatka peninsula, where the ship owners are based.The peninsula's Governor's office says they have been unable to contact the owner.
"The ship belongs to Kamchatmorflot company headed by Konstantin Zhukov,"
said Marina Gordeeva, Governor's Press-secretary, over the telephone.
"The crew informed the governor they have not been paid since May, 2006, and in December they ran out of money for supplies. Many of the sailors' contracts have long expired, but without money they cannot fly home. According to the crew, the chief of the company is ignoring the problem. He is hiding out in Moscow and cannot be reached on the phone."
Meanwhile Russian diplomats in Hanoi have confirmed their willingness to help the stranded sailors. They have contacted the captain of the vessel and are ready to head to Hai Phong to solve this problem.
You can share this story on social media: