Russian rocket explodes with satellite in Pacific Ocean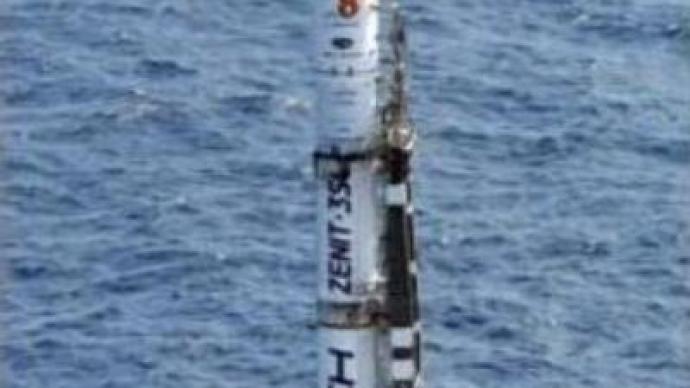 A Zenit booster rocket has exploded during take off from the Sea Launch platform in the Pacific Ocean. The rocket was due to deliver a Boeing communication satellite into orbit.
No one was hurt in the explosion, which damaged the floating launch platform. The launch was controlled by a team aboard a ship several kilometres away.The satellite was to have been used for audio, video and Internet services for countries in Europe, Africa, the Middle East and Asia.The joint partners in the project, the USA, Russia and Ukraine, started separate investigations into the incident.The Russian Federal Space Agency said the failure occurred a second after the lift-off.Earlier, the launch had been delayed several times due to high winds and was initially planned to take off on January 26.The Sea Launch company spokesperson Paula Korn said everything was going smoothly during the countdown.
"We had the countdown. Everything was going according to plan. And it turned out to be an explosion. The platform went up in smoke and we didn't know what had happened until it all cleared. We will establish a review of the saved board to determine the root cause of the anomaly. This means that all of our partner companies will do an independent investigation. Each company has their particular roles in Sea Launch. So we will try to determine the cause of the incident,"
commented Ms Korn.
You can share this story on social media: