Russian regions take precautions against bird flu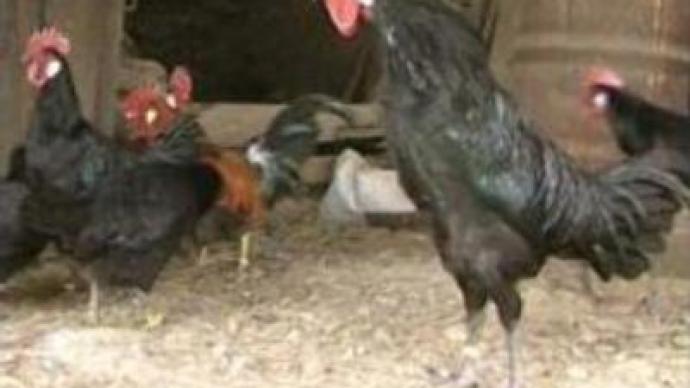 Authorities in the Sakhalin Region in Russia's far east have started a mass vaccination of chickens against H5N1 as Japan has warned about an outbreak of bird flu. More than 120,000 birds are to be immunised.
Preventative measures are also being taken in the Stavropol Region before the annual migration of wild birds which are feared to become transmitters of the disease.Meanwhile an outbreak of infection caused by the deadly culture of H5N1 has been registered in the south-west of neighbouring Japan. The virus killed around 4,000 chickens at a farm in the town of Kiyotake last week.Local authorities have culled and incinerated the farm's remaining 8,000 birds. The surrounding area which includes 16 other chicken farms has been quarantined for three weeks.It's the first such case to hit Japan in three years. The virus is potentially lethal to humans, but there have been no reports of human infection so far.
You can share this story on social media: