Russian press review, 30.11.06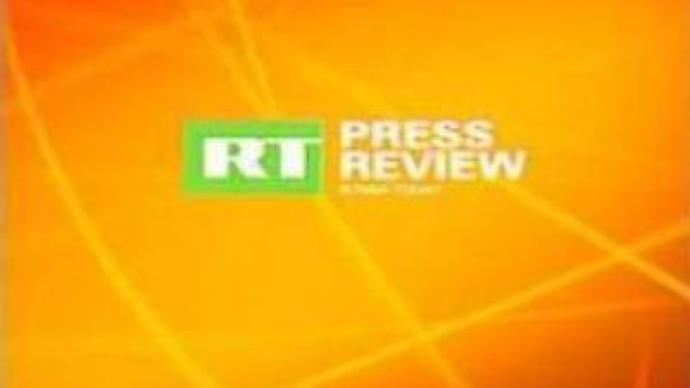 Russian press writes about the outcome of the NATO summit in Riga, comments on the notorious national problem in Russia and gives opinion on a court decision on the freedom of religious practice.
"Nezavisimaya Gazeta"
daily reports on discussions on the problems of global energy security during the NATO summit in Riga. It also mentions the official reaction on summit results from Moscow. Russia is one of the key players in the global energy market, so it is unrealistic to leave Russia out of the decision making process. According to the paper, some foreign media still accuse Russia of using its energy resources as a political weapon.
"Novye Izvestia"
newspaper says the authorities have consistently failed to solve national problems throughout history. Today the most persecuted people in Russia are people from the Caucasus region in the south of Russia. The paper suggests the ineffective measures imposed by Russia's authorities are now dragging the country towards a national catastrophe.
"Novye Izvestia"
highlights another story about the Moscow government's ban on spending the city's money on genetically modified, or GM, products. However, the ban does not completely protect customers from genetically modified products. The daily points out GM products are not always marked as they should be, and Russia's monitoring agencies are not equipped to control the market.
"Rossiyskaya Gazeta"
daily writes that a Russian court has ruled in favour of a student's right to leave lectures for religious ceremonies. In the Republic of Dagestan, a Muslim student took his case to court, after he was forbidden to leave classes to attend prayers. The lecturer involved, argued the institute's rules don't allow for lessons to be missed on religious grounds. However, the court pointed out Russia's law on religious freedom bans any restrictions on religious activities, except in cases where national security is threatened.
You can share this story on social media: