Russian press review, 30.01.07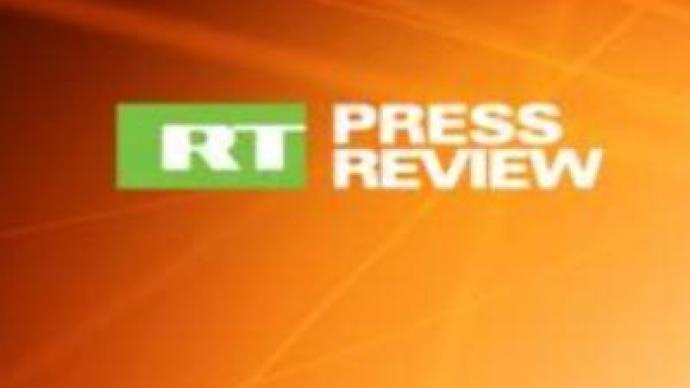 The Russian press sums up the results of the Davos Forum, comments on the Iranian offer concerning an international gas suppliers organisation and focuses on the prospects of reaching political stability in Iraq.
Rossiyskaya Gazeta
daily looks at the recently concluded world Economic Forum at Davos, Switzerland, congratulating Russia on the brilliant performance of its First Deputy Prime Minister Dmitry Medvedev. According to the daily, a "new Mikhail Gorbachev", as the Western media now call Mr Medvedev, stunned the forum by claiming that Russia, being simultaneously a G8 member and a developing economy, can afford to create a novel technological system rather than seek to catch up with others in methods of production. Another stunning point, says the paper, was his assertion that two years from now Russia will emerge as the world's sixth largest economy, overtaking such nations as Italy, France and the UK in terms of GDP.
Gazeta
daily comments on options available to Russia in the wake of the Iranian offer to join a proposed international gas suppliers organisation. According to the paper, an official statement on the establishment of a gas cartel may seriously complicate Russia's position as a model gas supplier to Western Europe.The
Novye Izvestia
newspaper quotes the director of the Institute of Oil and Gas Problems, Anatoly Dmitriyevsky, who describes the cartel idea as both promising and inevitable in the future.For its part,
Komsomolskaya Pravda
daily thinks the idea is unlikely to be realised because Russian officials, including First Deputy Prime Minister Dmitry Medvedev, sought to convince their western counterparts at the Davos Forum that Russia had no intention to use energy for "selfish political purposes".
Nezavisimaya Gazeta
business daily quotes Nikolay Zlobin from the Centre for Defence Information in Washington as saying Georgia is slowly losing U.S. support. He believes, says the paper, Russian-American relations are in a permanent crisis and Georgia is playing a negative role in this context. Writing about the current U.S. occupation of Iraq, the army newspaper,
Krasnaya Zvezda,
says it is hard to guess what finale the world will come to as a result of the collapsed regional equilibrium. Four years ago, claims the paper, Iraq could really counterbalance Iran. And there was at least some basis for political decisions benefiting the region and countries in other parts of the world. Now, concludes Krasnaya Zvezda, this basis has become a bloody mess.
You can share this story on social media: