Russian press review, 29.03.07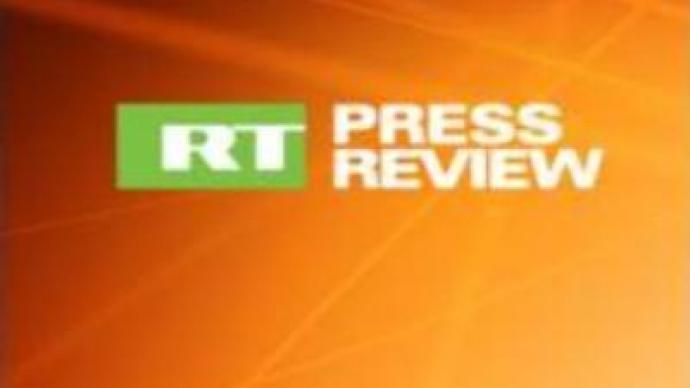 The Russian press writes about problems of urban development in Russia, focuses on oil prices that have risen over the past week and underlines how sensitive oil markets are to news from Iran.
Izvestia
daily features an article on city development in its Money section. The amount of investment that flows into Moscow – while other parts of Russia are ignored – has long been a bone of discontent in the country. With a bigger job market than any other city in Russia, Moscow has become drastically different and several times more expensive than the rest of the country. To change this situation the Ministry for Regional Development proposes turning 14 Russian cities into megapolices uniting smaller towns around them. These megapolices, the paper maintains, will attract businesses, contract workers, students and money and shift attention away from Moscow. Among those cities are Vladivostok, Krasnoyarsk, Rostov-on- Don – representing north-east and south. The authors of the program say these cities already tend to grow and absorb the areas around them – and with some help from the state they will develop faster. The daily
Kommersant
carries an article on oil prices that have risen over the past week. The hike in the price of oil was sparked by the detention of 15 British servicemen in Iran on March 23 and the threat of armed conflict in the region. Iran, the paper explains, is one of the largest crude oil exporters in the world – it provides 17% of world oil, according to OPEC. With the threat of a large-scale conflict growing, the daily quotes analysts as saying that oil prices may go as high as over $US 70 per barrel and even reach last years record of $US 78. The paper argues that the unstable situation in the middle east makes Russia an attractive crude market for international players. But if there is a war in Iran, investors would also pull their funds out of the developing markets such as Russia.
Nezavisimaya Gazeta daily
also focuses on the price of oil. In an article with the headline – War in Iran Means Tens of Billions for Russia – the daily underlines how sensitive oil markets are to news from Iran. For example, the speed at which the New York stock exchange reacted to the news that an American ship had been fired at by the Iranians, which was later denied by the Iranians and the U.S. army. The paper writes, that if oil prices stay as high as they are now until the end of the year, Russia could profit by at least US$ 10 BLN just in oil exports. A war in the Persian Gulf, the paper claims, would make oil prices skyrocket making Russia a leading source for crude oil.
You can share this story on social media: